Flamingo Village, one of the most famous stops for a breakfast place in Çatalca, one and a half hours away from the city center of Istanbul, is open to its visitors every day of the week. In our article, we provide you with detailed information about this village, what is available, its fees, details about breakfast and detailed transportation information with where.
Flamingo Village Information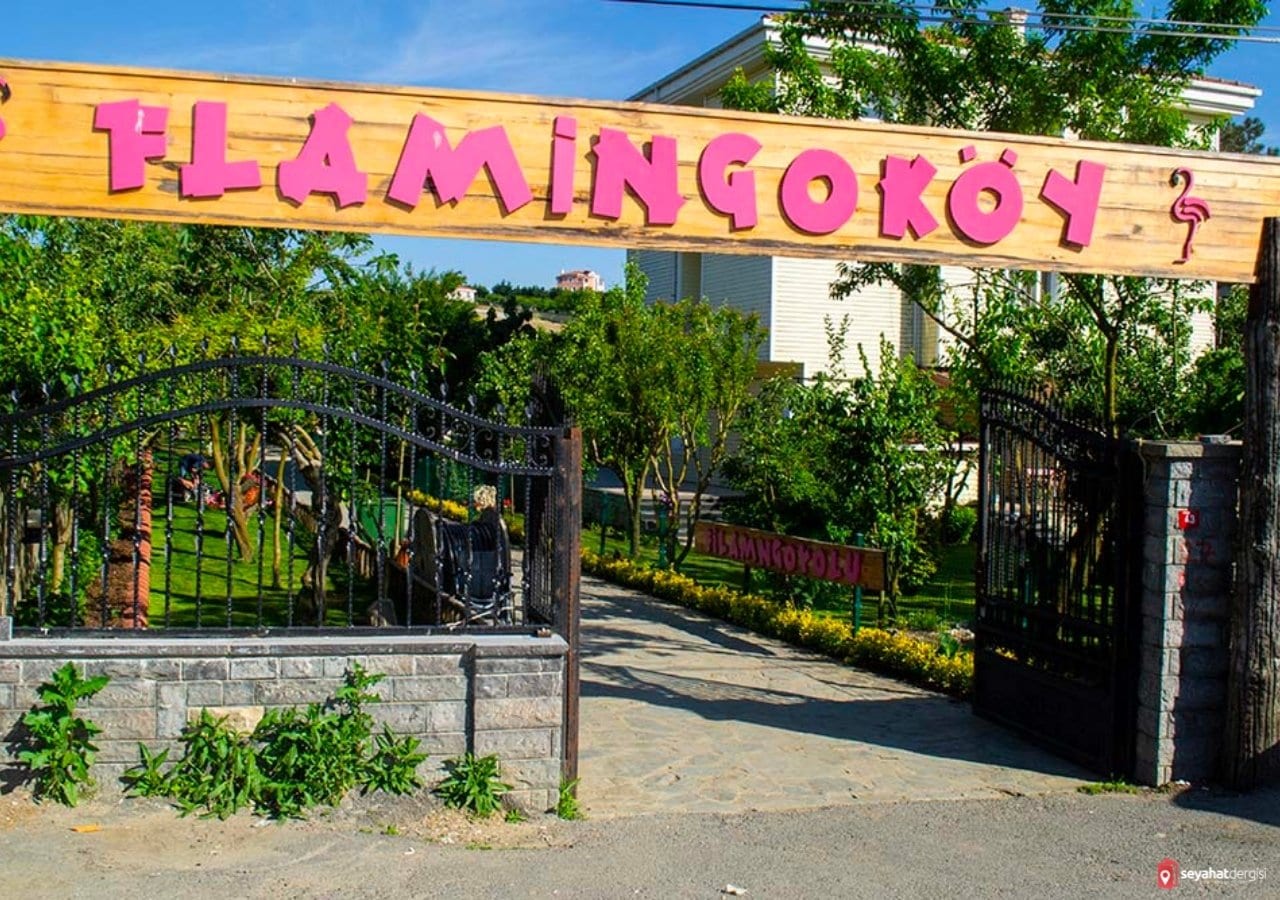 In this village, where entrance fees are charged, you can enjoy a delicious breakfast in an environment intertwined with nature in the restaurant as well as self-catering areas. At the same time, you can have a very pleasant time in this environment, which offers different activities for children.
With the barbecue option, which was created with the logic of self-cooking in the flamingo village, you can cook your own meat in the same way as you provide your meat. If you wish, you can also eat your meat from the restaurant. However, you have to pay an extra fee for the barbecue. For barbecue, 200 TL is charged at the entrance.
There is an entrance fee in the flamingo village, which differs on weekdays and weekends. As the entrance fee to the region is in cash, you have to pay even if you do not have breakfast inside. In accordance with the business policy, mixed breakfast options are offered to the visitors on weekdays and open buffet breakfast options on weekends.
It is also possible to see a small zoo consisting of ducks, geese, chicks, and chickens in Flamingo Village, which is also an extremely interesting place for children. In the mini-lake in the village, you can take a small tour among pedal dolphin bikes and flamingos.
Video Introduction
Flamingo Village Breakfast
Flamingo Village, which has become one of the most frequented places of Çatalca, is visited every season of the year especially for its famous breakfast. The village welcomes its guests with its rich menu intertwined with nature, which is one of the most famous taste stops in our country. It is possible to see many flamingos in the lake. Flamingo Village takes its name from here. In the first hours of the morning, a traditional Turkish breakfast accompanied by a warm tea and unique tastes welcome you here.
Flamingo Village offers mixed breakfast on weekdays, but on weekends it serves its customers with an open buffet breakfast option. If you want to enjoy breakfast in an environment full of fresh air, plenty of oxygen, silence, calmness and peace, this environment is just for you.
Breakfast Price
Flamingo Village breakfast price is 150 TL per person. 75 TL is charged for children. These fees are taken in advance at the entrance. The entrance fee for the barbecue is 200 TL.
Where is Flamingo Village?
Flamingo village is located in Çatalca district within the provincial border of Istanbul. It is located in a location where you can reach the city center in about 1-1.5 hours.
How to go?
To reach the village located on Cevizli Sokak in Gökçeali Mahallesi, you can use public transportation vehicles or you can reach the village via TEM or E5 with your private vehicle. When you want to go to the village by public transport, you can choose the buses that go to Çatalca from Yenibosna metro station, then you can take a taxi within the village.
Map And Location
You can find the map and transportation alternatives for transportation to the region in the location information section.
Contact and Reservation
Address : Gokceali Mh. Cevizlik Sk. No:43 Gokceali / Catalca / Istanbul
Phone number : 0 (552) 377 61 61
Instagram Address : @flamingokoy
You can share your information and experiences about this village in Çatalca by commenting on our article.