Taksim is an area located in the Beyoğlu district of Istanbul province and within the touristic areas of Istanbul, which was turned into a square during the Republic period. Istiklal Avenue is one of the most famous streets in Turkey, which is also located in Beyoğlu and connected to Taksim by a tunnel. . This street, which is 1400 meters long, forms the main axis of Beyoğlu district. The street, which has 9 separate neighborhoods, has been maintaining its importance since the 19th century.
You can find all the must-see places in Istanbul in our article Things to Do in Istanbul.
You can take a look at our articles on Cicek Passage and Sent Antuan Church in the region during your Istiklal Street trips.
What's On Istiklal Street?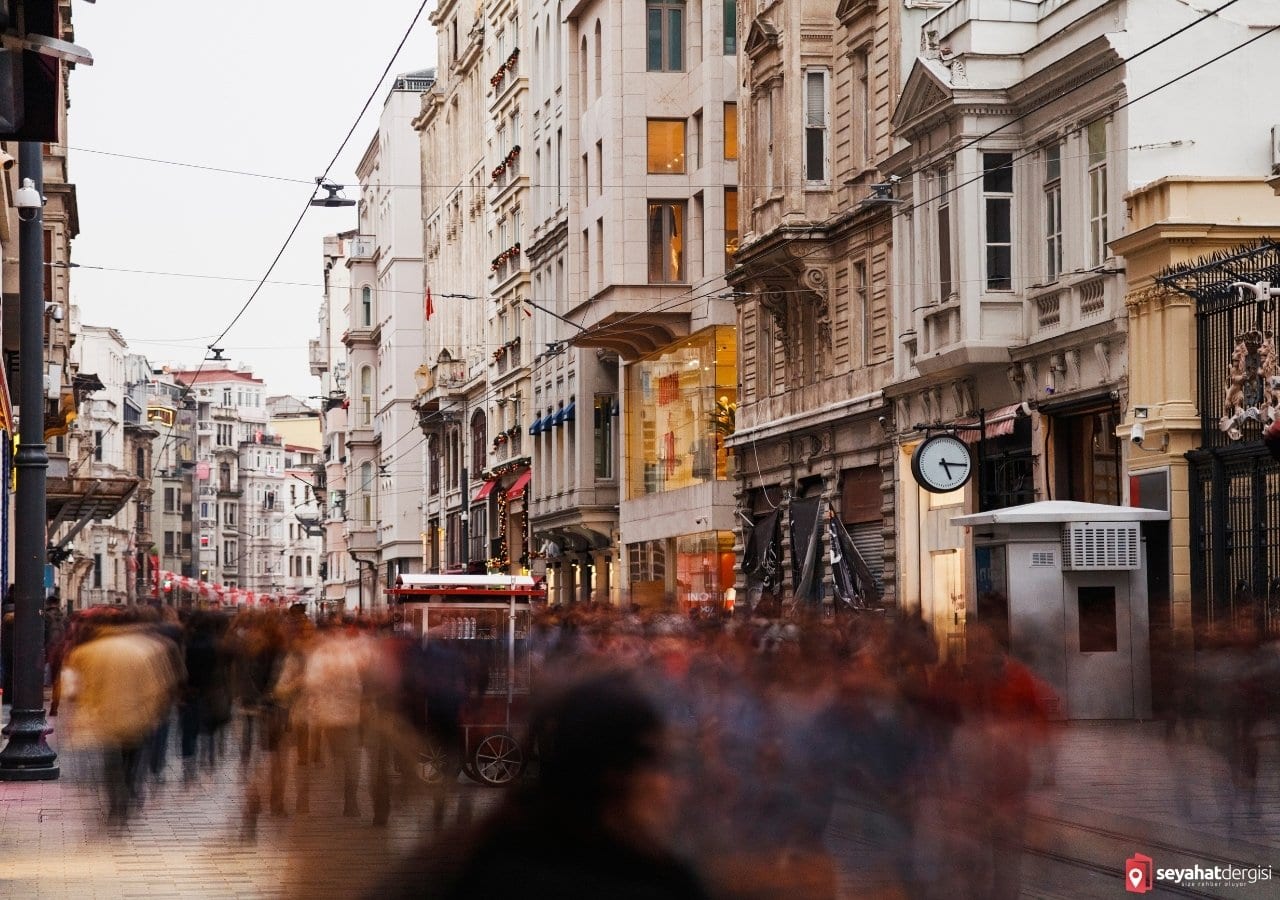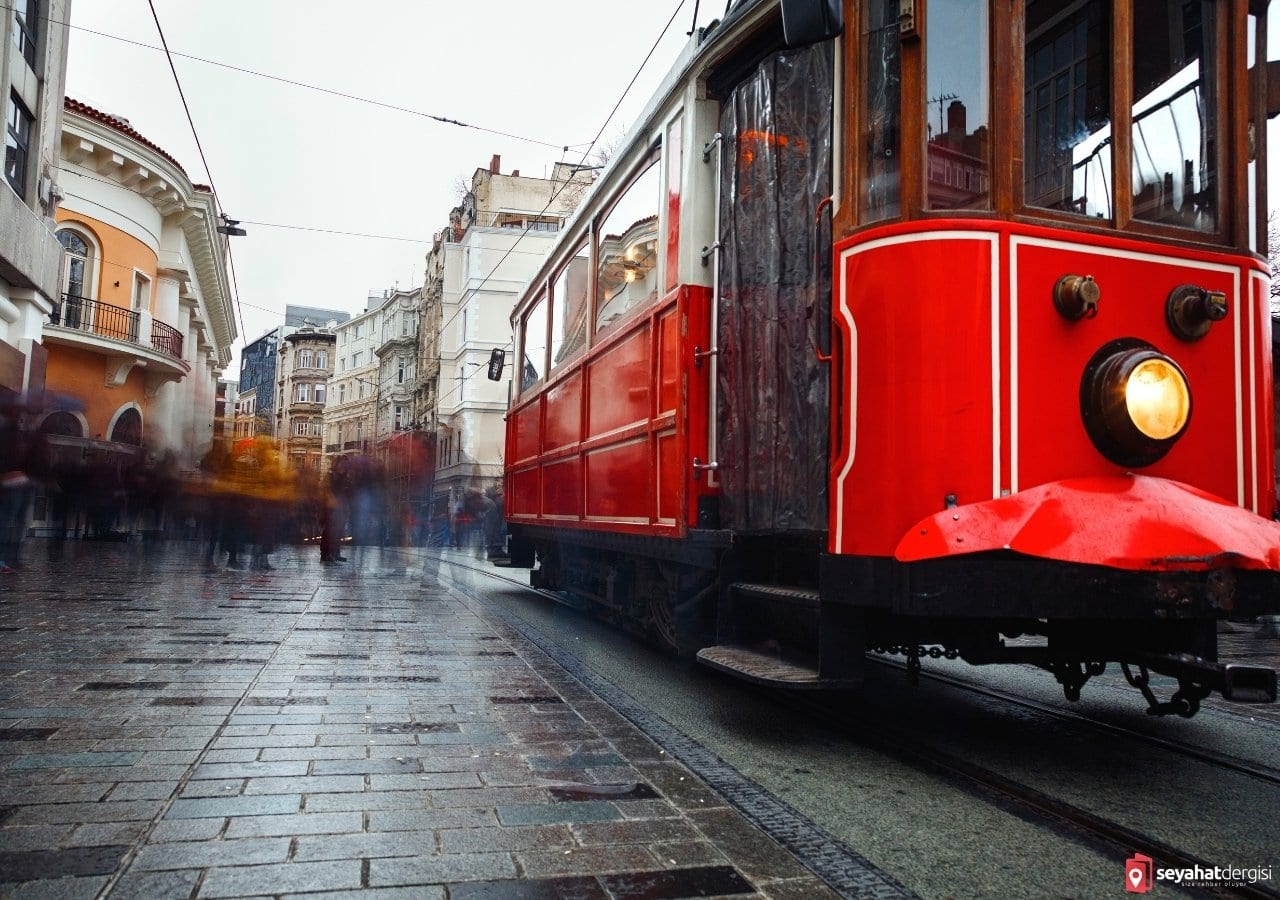 Istiklal Street can also be expressed as a large-scale clothing area. Accessories, underwear, bags, shoes, clothing and jewelery shops make up more than half of the businesses located on the street. In addition, there are many kiosks offering fast food on the street, dessert shops, fish restaurants, pastry shops, and pudding shops. Apart from these, bars, folk song houses, fasil venues and taverns are located on Istiklal Street. Cultural centers such as cinemas, art galleries, bookstores and theaters are also located on the street.
What to do on Istiklal Street?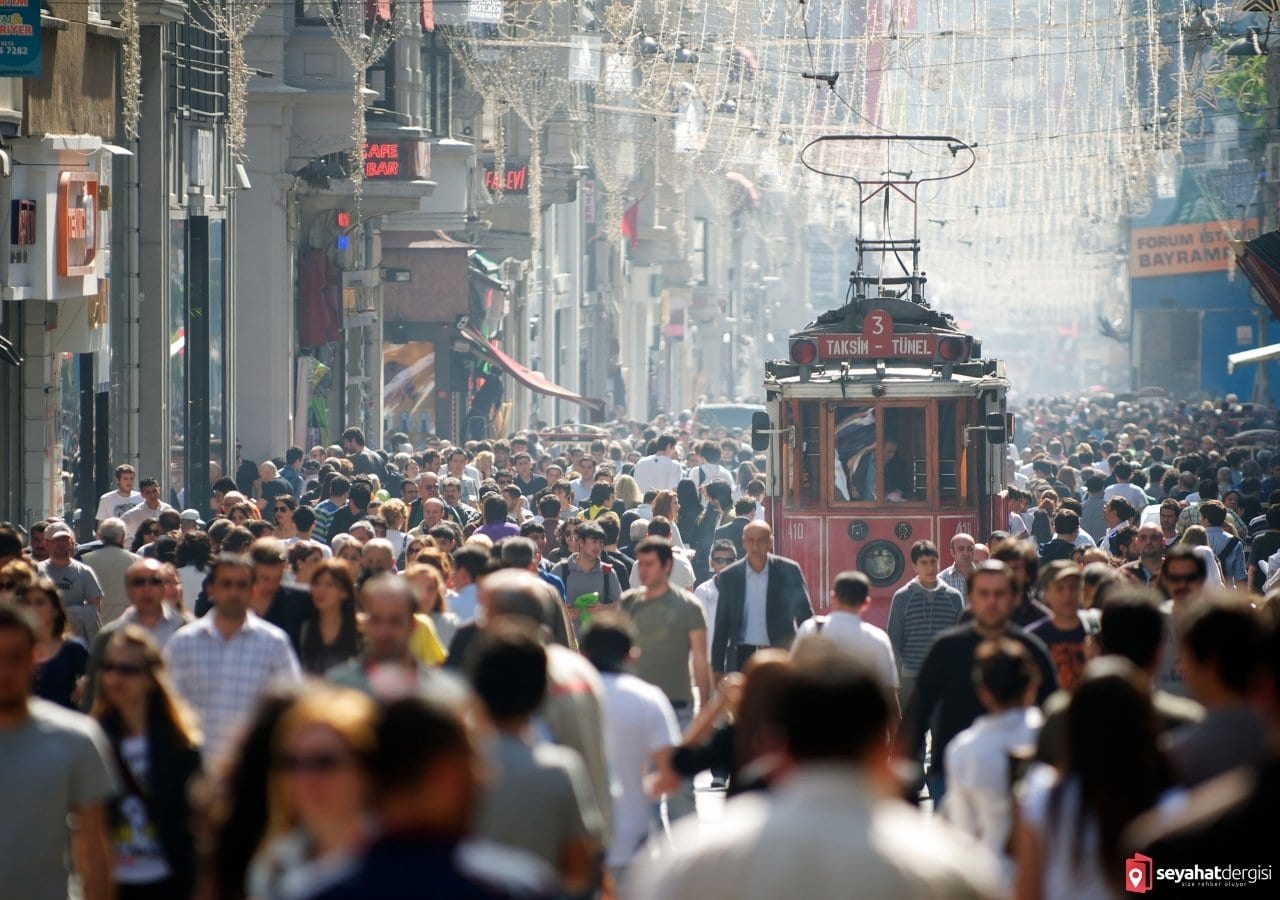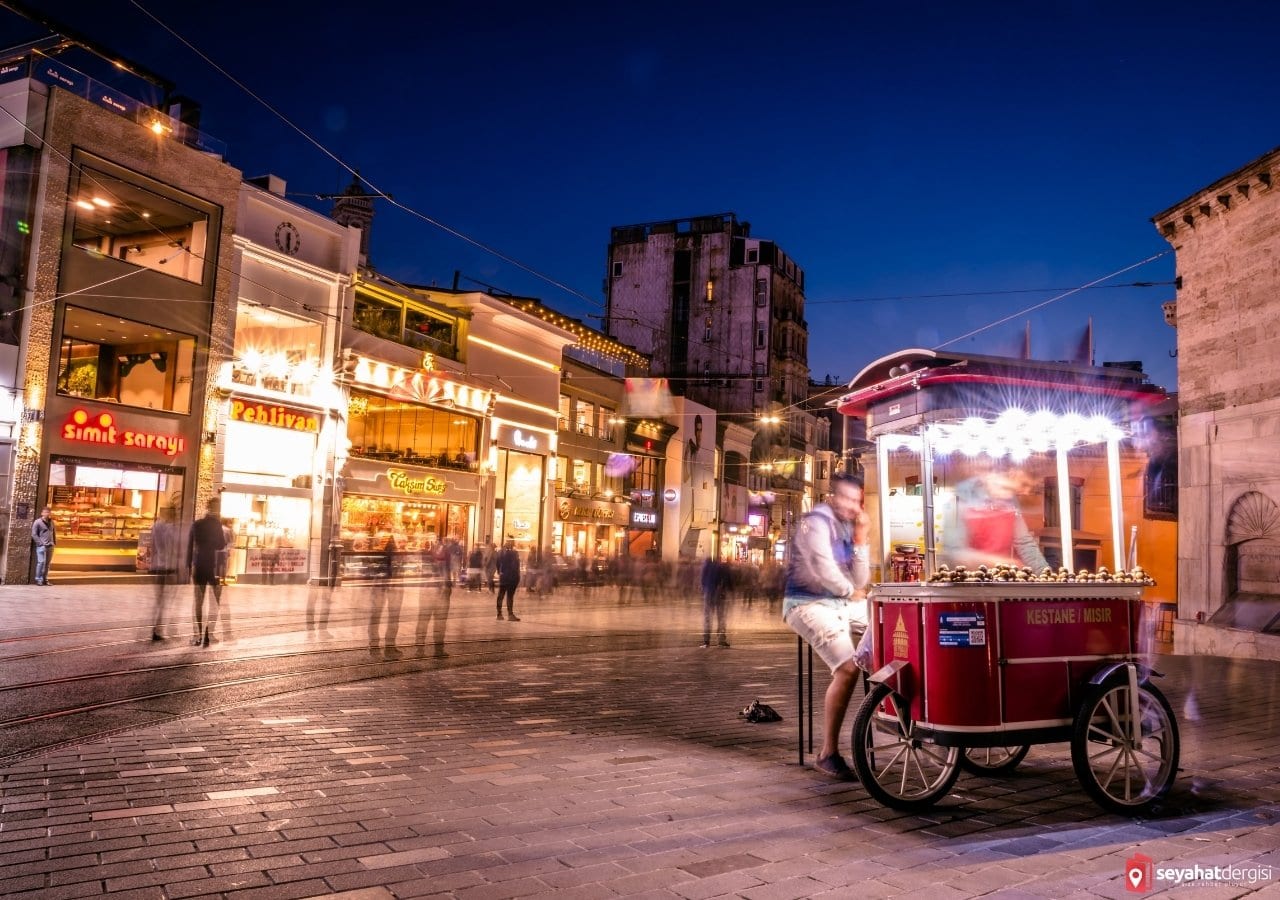 It is possible to participate in artistic activities on Istiklal Street. Cultural activities can be done on this street, where there are many environments from theater to art galleries, from cinemas to bookstores. You can shop according to your personal tastes at the clothing-based shopping stores on the street, and you can taste delicacies that suit your taste in various restaurants or cafes. In addition, you can have fun at fasil venues, bars or folk song houses and participate in organized events.
Istiklal Street, also known as Istiklal Avenue, is a must-visit destination for travelers in Istanbul. It is a 1.5 km long pedestrian street and grand boulevard located in the Beyoglu district, cutting through the heart of the city. The street is filled with a variety of shops, restaurants, cafes, street shows, and entertainment options, making it a vibrant and lively place to explore.
The street starts at Taksim Square, a popular meeting point in Istanbul, and ends at Tunel Square, which leads to Galipdede Street and the famous Galata Tower. Along the way, you'll find 19th-century palaces, mansions, and embassies that have been transformed into high street brands. The street is equally bustling at night, with numerous shops, bars, cafes, discos, clubs, and restaurants.
There are several attractions and sights to explore along Istiklal Street. Some notable ones include:
Church of the Holy Trinity (Hagia Triada): Located at the entrance of Istiklal Street, this Greek church with its dome and twin bell towers dates back to 1880.
French Consulate: Situated at the beginning of Istiklal Street, the French Consulate building is a beautiful structure that also serves as a cultural center offering French lessons, events, and festivals.
Madame Tussauds Wax Museum: This museum is located in a 2,000 square meter venue in the Grand Pera building on Istiklal Avenue. It features life-size sure, here are some more attractions and sights to explore along Istiklal Street:
Cicek Pasaji (Flower Passage): This historic passage is a popular spot for food and drinks. It is filled with restaurants, meyhanes (traditional Turkish taverns), and bars. You can enjoy a variety of Turkish and international cuisines here.
Galatasaray High School: Located near the end of Istiklal Street, Galatasaray High School is one of the oldest and most prestigious high schools in Istanbul. The building itself is an architectural masterpiece and worth a visit.
Cezayir Sokağı (Algeria Street): This narrow street is lined with colorful buildings, cafes, and bars. It is a great place to relax, enjoy a cup of coffee, or have a drink while soaking in the vibrant atmosphere.
Nevizade Sokak: This lively street is known for its vibrant nightlife. It is filled with restaurants, meyhanes, and bars where you can enjoy delicious Turkish food and drinks. It is particularly popular for its seafood meyhanes.
Galatasaray Square: Located at the intersection of Istiklal Street and Buyukparmakkapi Street, Galatasaray Square is a bustling square where you can find street performers, musicians, and artists. It is a great place to sit and people-watch.
Atlas Pasaji: This historic passage is home to a variety of shops, including bookstores, art galleries, and boutiques. It is a great place to explore and find unique souvenirs.
Tünel: At the end of Istiklal Street, you will find the historic Tünel, which is the second-oldest underground railway in the world. You can take a ride on the funicular to reach Karakoy, where you can explore the vibrant Karakoy neighborhood and enjoy beautiful views of the Bosphorus.
These are just a few of the many attractions and sights you can explore along Istiklal Street. It is a vibrant and lively area that offers something for everyone, from shopping and dining to cultural experiences and nightlife.
Where is Istiklal Street and How to Go?
It is located in the Beyoğlu district of Istanbul. To go to Istiklal street, you need to reach Taksim. One end of the entrance is in Taksim Square and the other end is at Karaköy train station. For this reason, it is necessary to reach Taksim square to go to Istiklal street. In case of transportation by personal vehicle, E5 direction should be followed, exit from Aksaray Unkapanı and continue towards Şişhane Taksim.
Map and Location
You can find the map and transportation alternatives for the street in the location information section.
You can share your Istiklal Street trips and experiences by commenting on our article.