Sultanahmet Square, which is also known as one of the many symbols of Istanbul and has a central location, is an important area that everyone should know about its location. It is also known as a square where horse races were held with the Byzantines during the Ottoman period. It has a very old and deep-rooted history. As an 1800-year-old square, it has witnessed many events.
Before planning a trip, you should definitely take a look at our article on places to visit in Istanbul, where there are more than a hundred places to see in Istanbul.
It has been the scene of many events such as the trees where Byzantine soldiers were hanged, fairs, and entertainment. For this reason, Sultanahmet Square, which has a really great place and importance, is a valuable place in history. Many museums are open in an area where there are so many valuable memories and artifacts. It is important to learn about these areas that will remind you of history in the square. The symbol of the square with its magnificent and architectural beauty is the Blue Mosque. It is a beautiful work of an architect named Sedefkar Mehmet Ağa. From the very center of the square, everything that is completely important can be seen.
What to do in Sultanahmet Square?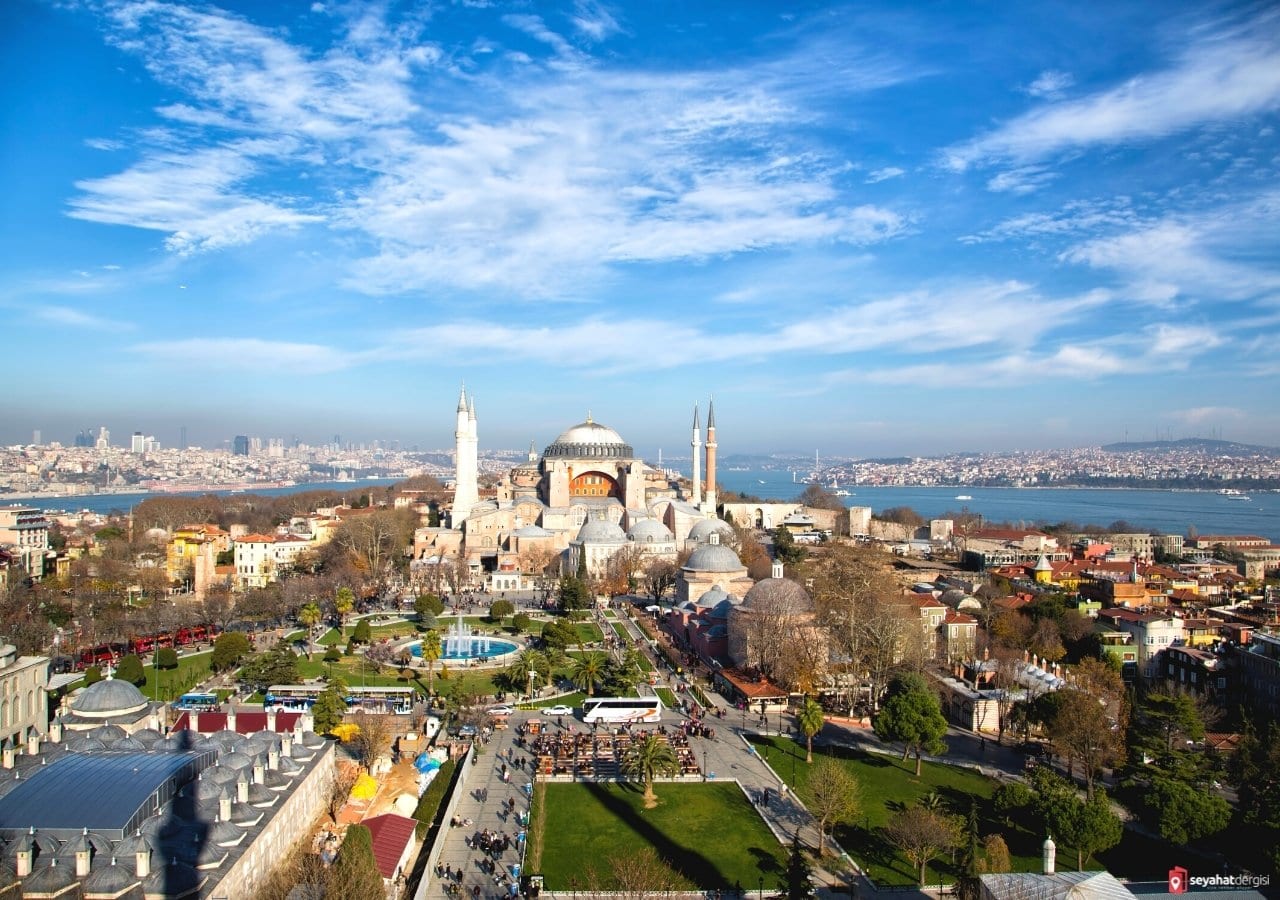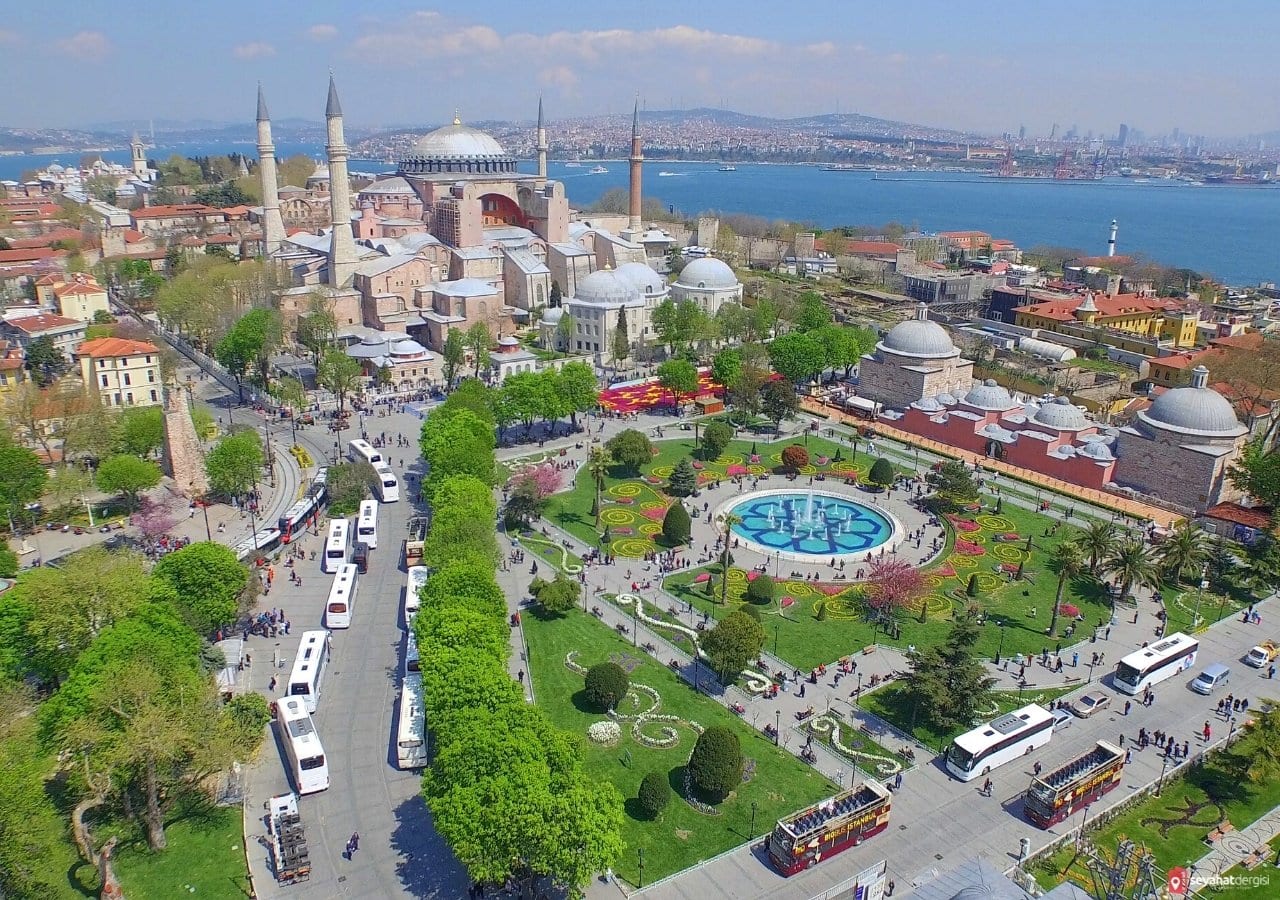 When Sultanahmet Square is mentioned, one of the first things to see is the fountain built during the reign of Suleiman the Magnificent. This fountain has a historical background as one of the important works of the square. Its finely embroidered reliefs are also of great value.
The Land Registry and Cadastre Directorate in the future was also renovated as an old building as a hotel. This place can be chosen as accommodation. Obelisk, one of the most senior monuments, is also located in this square. There is another very important palace in this square. You should definitely add Pargalı İbrahim Mehmet Pasha palace to your Sultanahmet Square travel list.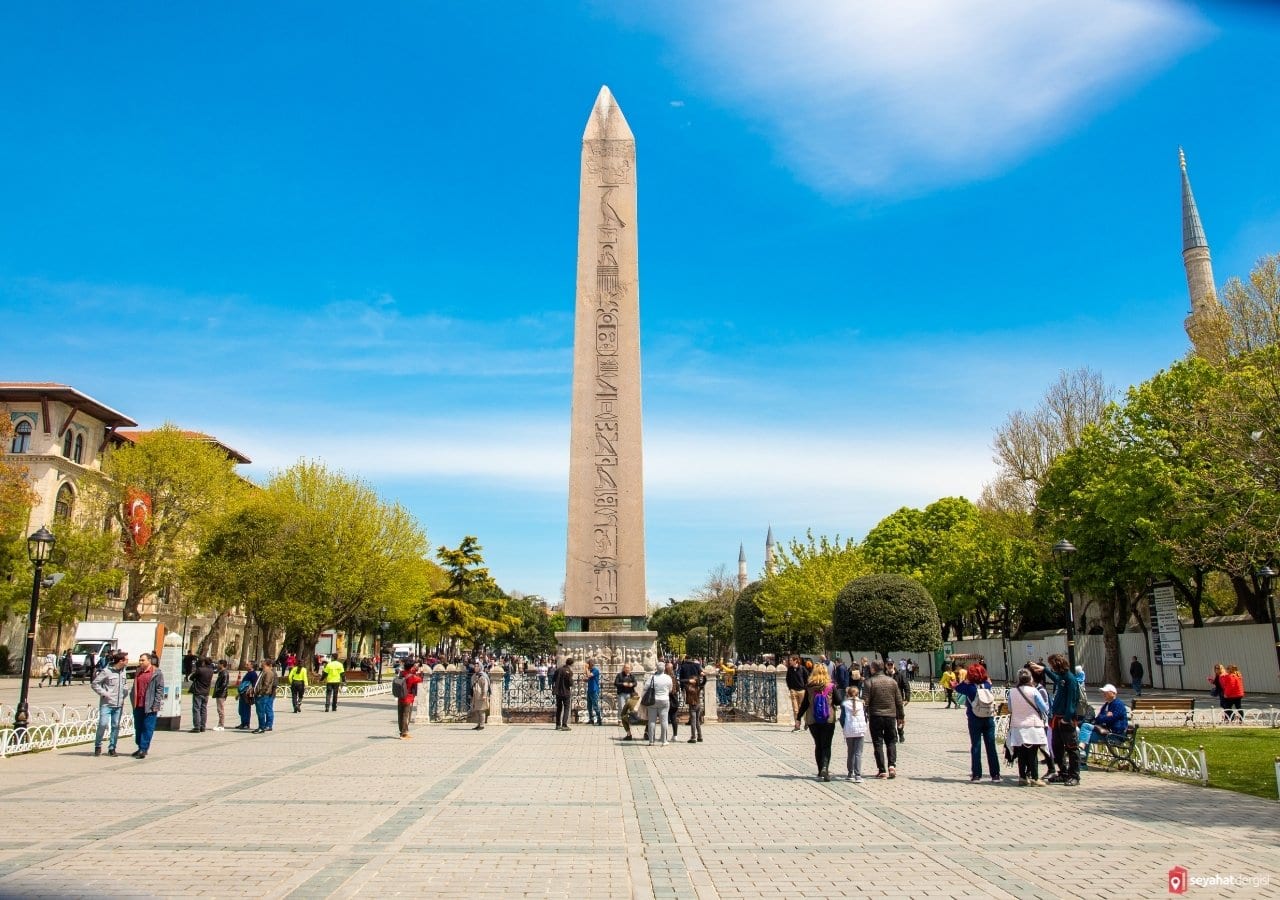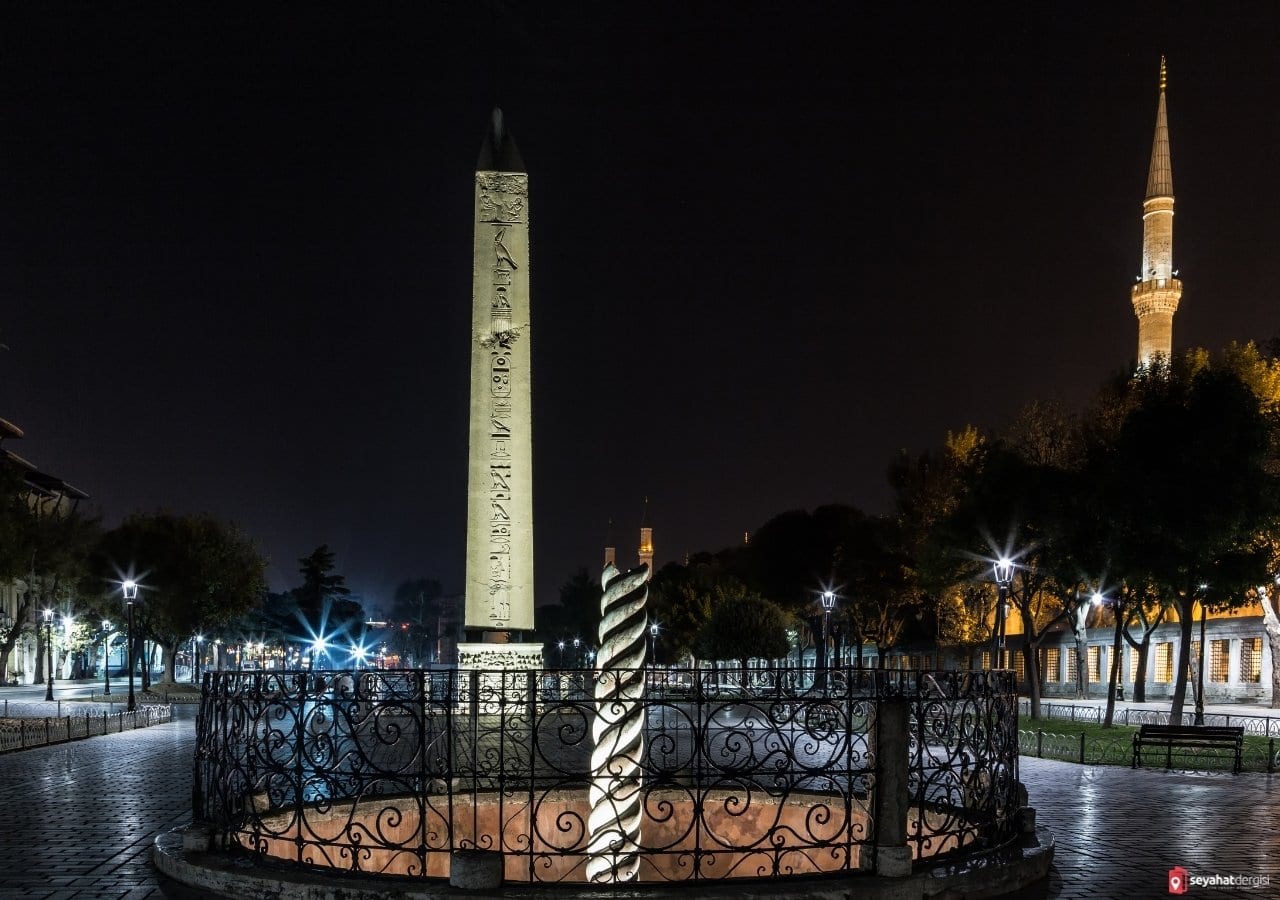 The Serpent Column, which is also referred to as a bronze nail, is located near the Obelisk as a historical artifact. Another work in the square as an obelisk is the Knitted Column. The Knitted Column is a structure built between the 4th and 5th centuries among the artifacts found in the square. It is also known as Constantine Obelisk. It has a height of 32 meters.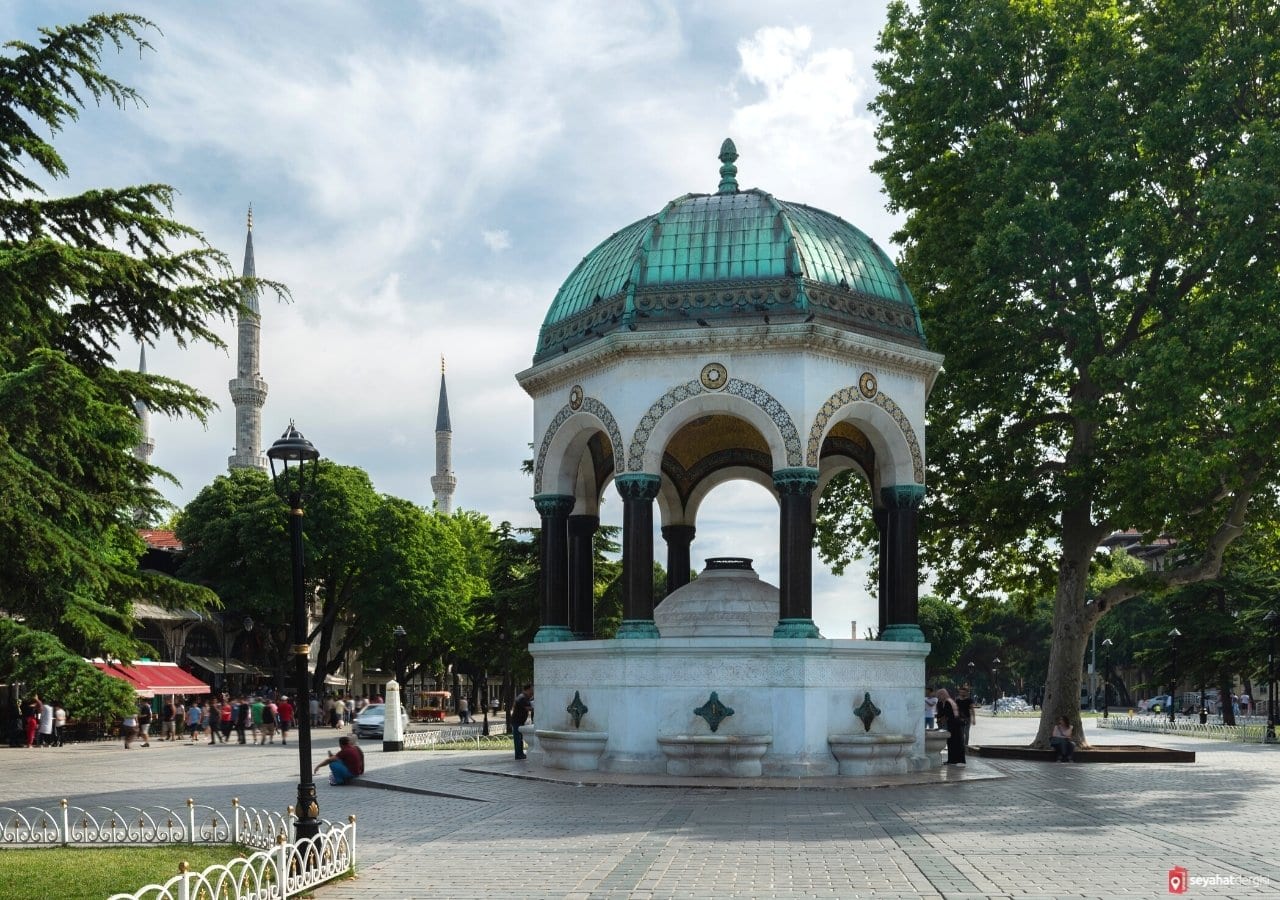 In addition, the German Fountain, which symbolizes the Ottoman-German alliance, is located in the same place. There are many historical cafes and restaurants in the square close to the mosque. You can eat and drink in these places. Eating at artisan restaurants may be different. Tasting local delicacies will be nice in this historical weather. The rectorate building of Marmara University is also located in this square as a historical monument. A 2-story wooden building under the Ministry of Culture and Tourism is also worth visiting.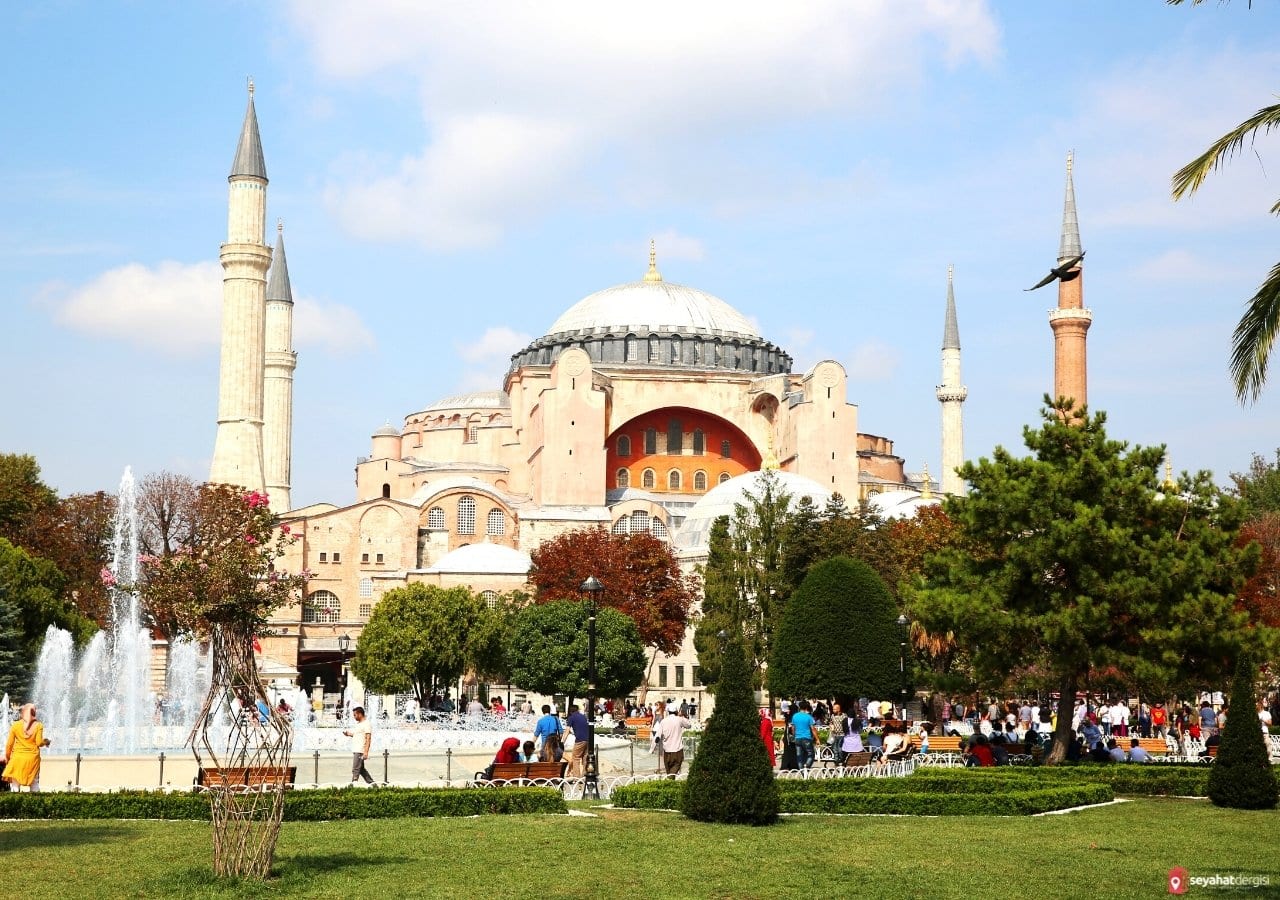 Apart from this, the complexes, bazaars, mosques, tombs, and madrasahs in the square should definitely be seen. Old shops can be found to hear stories from the shopkeepers about the square. For photography enthusiasts, we can say that there is an opportunity to capture really good frames here. Sultanahmet is crowded and lively at all hours of the day. Living in Istanbul here will make you feel different. This square, which has become the center of a city from the hippodrome, is very precious. The Hagia Sophia Mosque, which is close to this square, should not be forgotten as one of the places to visit.
The Islamic Science and Technology Museum is also located in the square. You will feel the culture and history in Sultanahmet Square, which is flooded by both local and foreign tourists every year and every season.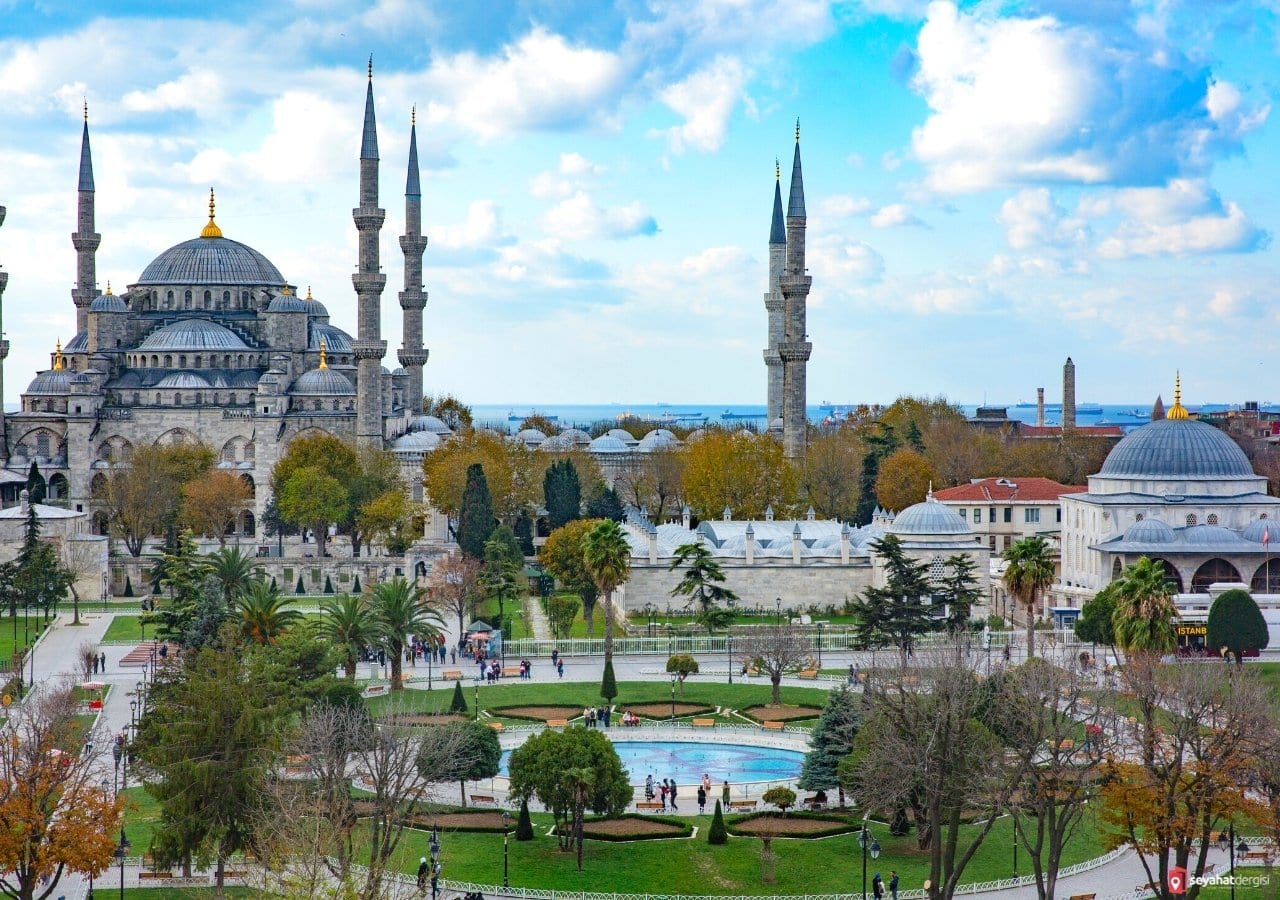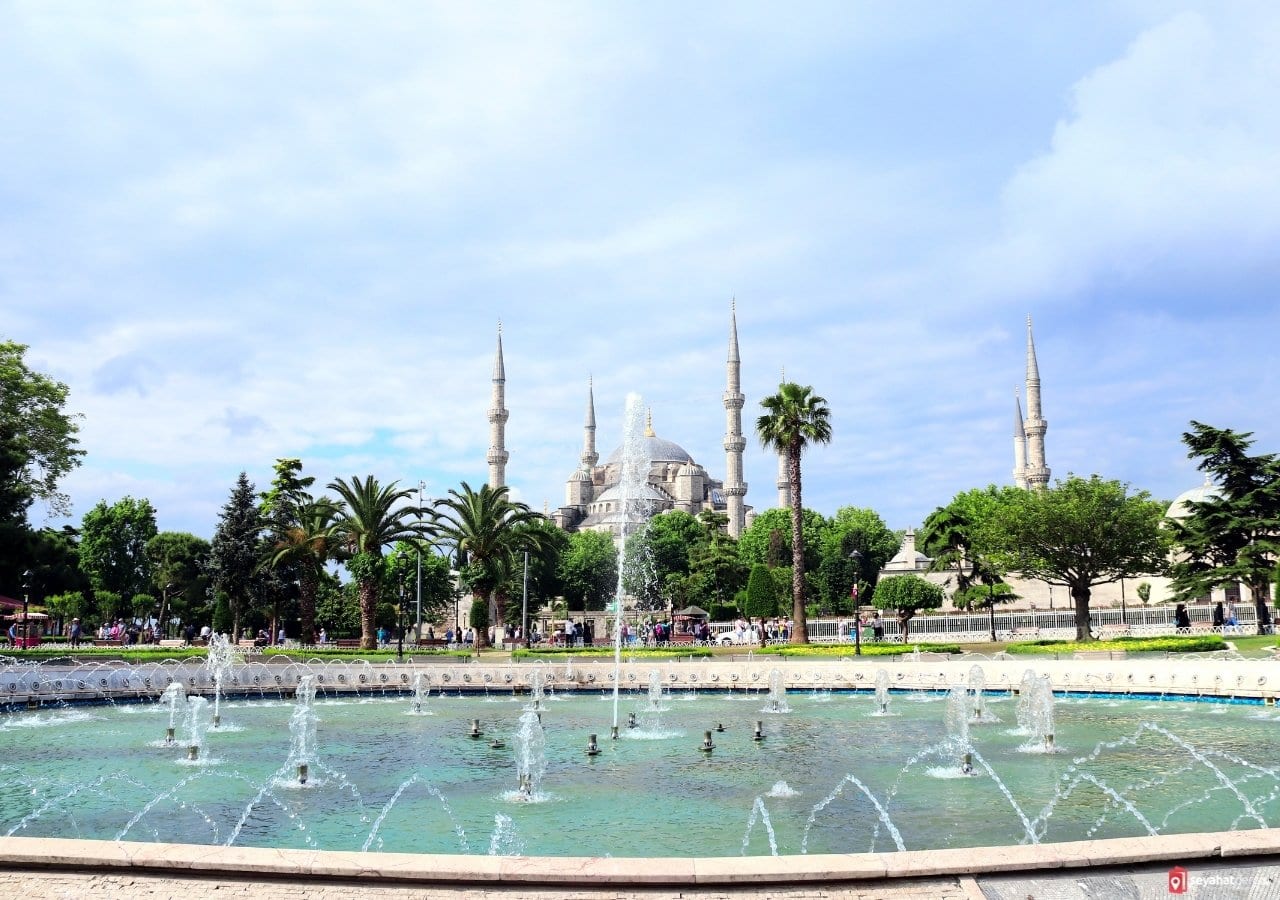 List of Places to Visit in and Around Sultanahmet Square
Serpentine Column
Turkish and Islamic Arts Museum
Topkapi palace
Caferağa Madrasa
Istanbul Archeology Museum
Basilica Cistern
Hagia Irene Museum
Arasta Market
Where is Sultanahmet Square? How to go?
It is possible to reach this square very easily from almost every point of Istanbul. Easy access to Sultanahmet Square is provided by buses and metro buses of the relevant Istanbul districts. To give an example; It is also possible to easily reach the square by getting off at the Cevizlibağ Stop after getting on the nearest Metrobus stop, and then by taking the tram in the direction of Kabataş, getting off at the Blue Mosque stop. As long as the traffic is not too heavy, you can reach the square easily and in a short time.
Transportation Map and Location
You can share your travels and experiences with us by commenting on our article.