Fethiye is one of the first places that comes to mind when it comes to holiday in the Aegean. Fethiye is most famous for Ölüdeniz, but it is also known for its historical and natural wonder Saklıkent Canyon. Saklıkent is approximately 45 minutes away from Fethiye. Although Saklıkent Canyon is close to many historical sites, it was discovered 26 years ago by a shepherd. In May, the ice-cold water of the melting snow in the mountains flows towards the paradise hidden among the rocks.
If you are planning a trip to Mugla, you should definitely read our article on Things to do in Mugla beforehand.
Be sure to read our Oludeniz and Butterfly Valley article, which we prepared for your Fethiye trips.
Saklikent Canyon National Park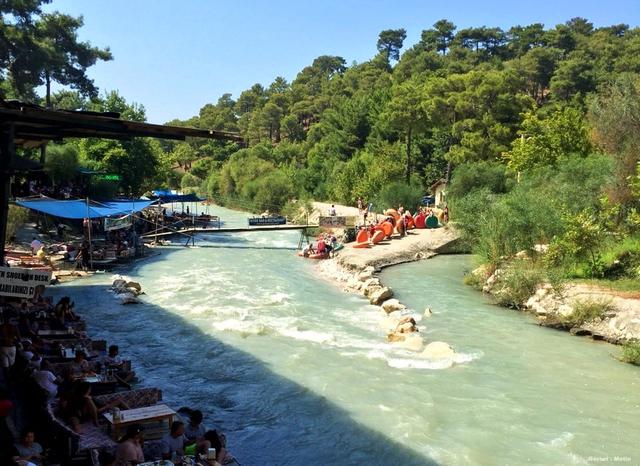 Hidden City National Park is one of the most special places in the Mediterranean. The park has become valuable thanks to the canyon. The national park is a wonderful natural miracle that is worth visiting. Whether you want to rent a car or join daily private tours, do not leave without seeing this natural wonder. When you first enter, the canyon hidden among the rocks welcomes you.
Since you will be navigating in the water in the canyon, you will have to go over the rocks, so you will have a more comfortable trip if you buy either sandals or rubber sea shoes. If you don't want to bring it with you, there are places to rent or buy. When you first enter, you walk on a wooden path attached to the rocks.
A wonderful walk awaits you with the canyon flowing under you. At first, the canyon water may seem very calm to you, but as your steps progress, the intensity of the water increases and white foamy waters are waiting for you. Even this dream of swimming in the water is enough to get people excited at that stage. As you proceed, you will be greeted by a fork in the road leading to a small island on one side that goes straight.
You will feel that you are starting to get cold as you move between the rocks, in the trees and beyond the rough water, which is increasing in intensity. Such an opportunity does not always come in this heat, so we recommend you to enjoy it. I told you about an island at a crossroads. That island is the place for people who love solitude and calm. It leads to a magnificent place where there are tables and you can see even the source of the water clearly, and you only hear the sound of water.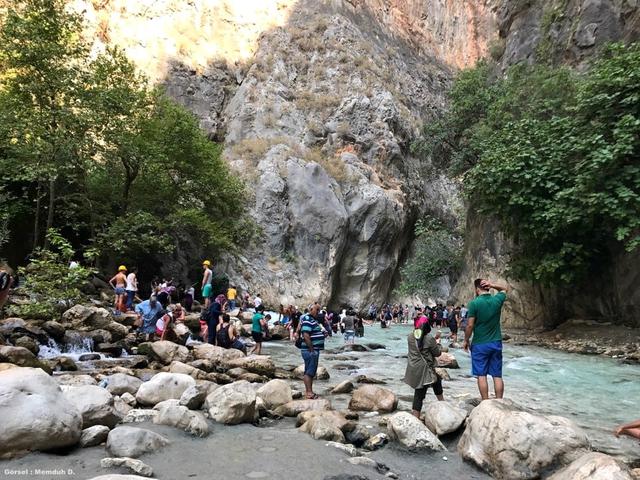 Although it is the middle of summer and a temperature of 40 degrees, the coldness of the flowing water makes one's feet numb. You will feel that your blood pressure will start to rise in an instant.
How about enjoying the cool water that will cool you down in this hot weather? In order to proceed from the island region to the actual place where the canyon is, it is necessary to pass through the middle of the vicious water current. People tied a solid rope up to the canyon so that no accidents would occur due to the current. And you can cross by holding on to it.
We hope you have some spare clothes with you at this stage because you get pretty wet while crossing the street. And it is possible that you will trip and fall because of the rocks, so you should take spare clothes with you.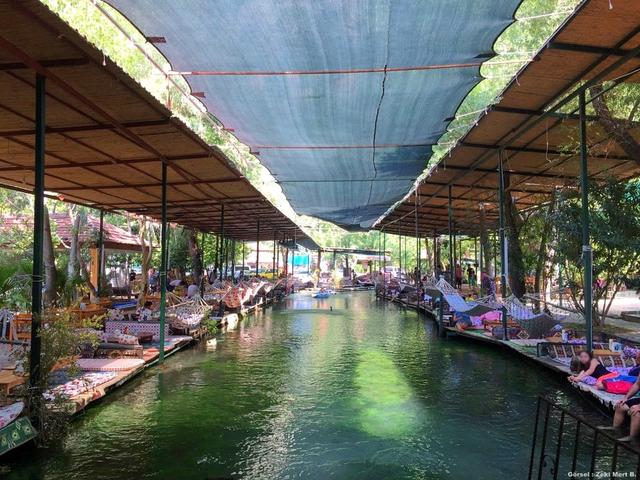 When you come to the canyon, there is no trace of that rough water. You come to a place where you can walk more calmly and comfortably. This time, the exciting walk you will take between the rocks welcomes you. In the past, the water gave such shapes to the rocks that you can better understand the power of water by looking at these rocks.
Even though the rocks hanging between the two mountains look like they're going to fall on you, they're still solid, don't worry. As the walk progresses, the roads get narrower and harder to pass. Some come back and some continue. Difficult rough narrow roads prevent you from seeing the sky after a while. But if you can go further down that road, a tiny waterfall greets you. You can spend time there under the cool water. On the way back, you pass between the rocks by falling a little, but I think it's worth seeing.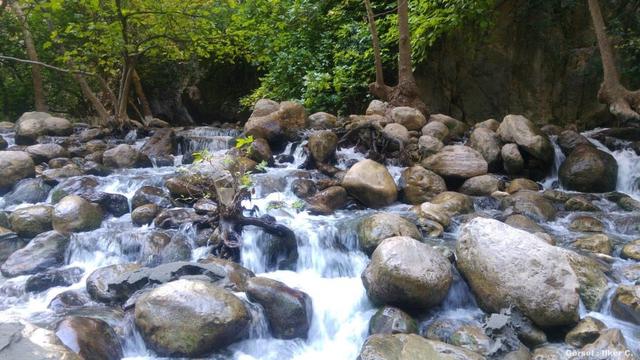 Saklikent Canyon Entrance Fee
Adult entrance fee of Saklıkent Canyon is 13 TL and student price is 6.5 TL. Parking is paid, 40 TL for cars.
You can rent or buy rubber shoes as the rocks will hurt your feet. If you buy it, there is a fee of 60 TL. If you want to rent shoes, the fee is 30 TL.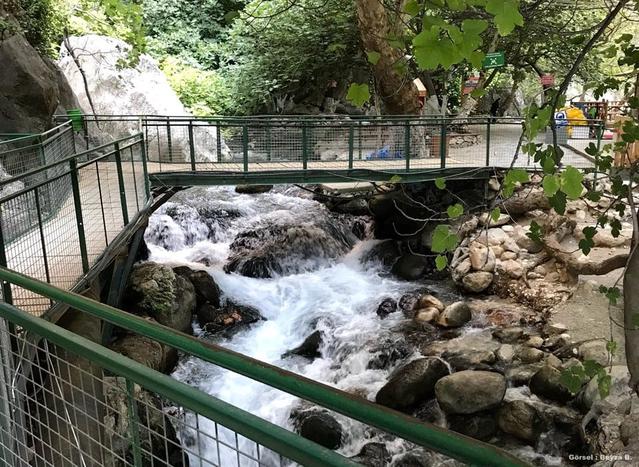 Where is Saklikent Canyon?
Canyon and National Park is located on the border of Antalya and Muğla provinces. It is 45 km from Fethiye and  50 km from Antalya.
How to go?
There are minibusses every hour from Fethiye city center. You can also easily reach them. You can make road transportation very easily. You can easily find it by reading the signs on the way to Fethiye and Antalya. You can even come with one-day tours and travel without worrying about the road.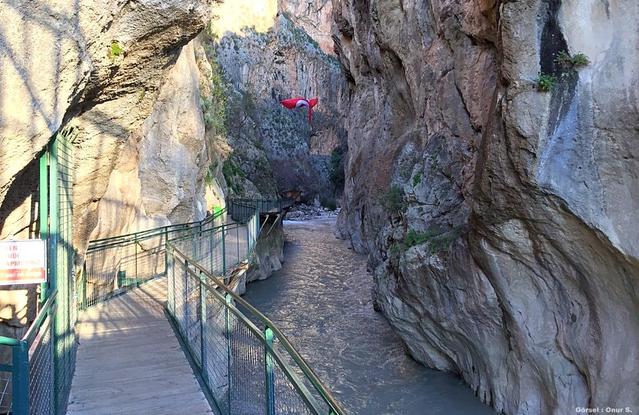 Map and Location
You can find the map and transportation alternatives for the canyon in the location information section.
You can share your travels and experiences with us by writing a comment on our article.