Located in Bodrum, Paradise Bay (Cennet Koyu) is one of the unique beauties of the region that attracts the attention of holiday lovers. You can swim in the beautiful waters of the bay and also camp around the bay. In our article, we offer you all the details about the bay.
If you are planning a trip to Mugla, you should definitely read our article on Things to do in Mugla beforehand.
There are those who come to the bay with their own boats and yachts. In some bays, boats can occupy the beach or the areas where you can swim, but a border has been set in this bay and boats cannot enter beyond that border. Thus, you can both have a better view on the beach and swim in a more comfortable wide area while swimming.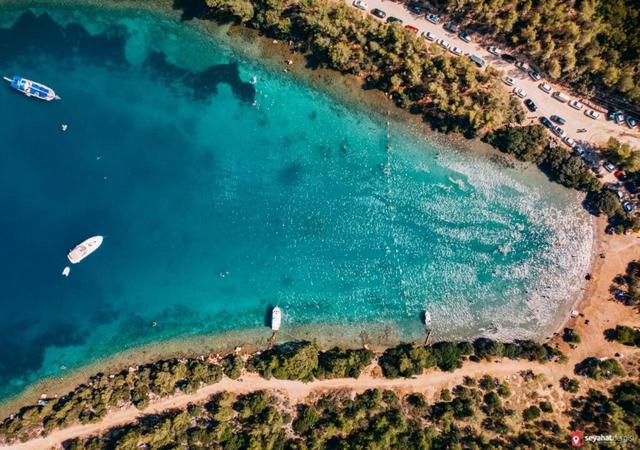 Whether you come here for camping or for a daily swim, you should definitely go for a nice walk around the bay.
After a walk up the bay, you will witness the unique view of the region. You must see this view.
You cannot enter the bay with your car, but you can park your car on the road right next to it.
Although there are many garbage bins in the region, there are still people who leave their garbage, but we can say that it is a clean bay in general. In addition, thanks to the security guards walking around, those who throw garbage can be fined. 
There is no market or facility close to the bay. For this reason, you should definitely bring your necessities with you. Street vendors come to the bay, but it is still useful to come prepared.
Sea and Beach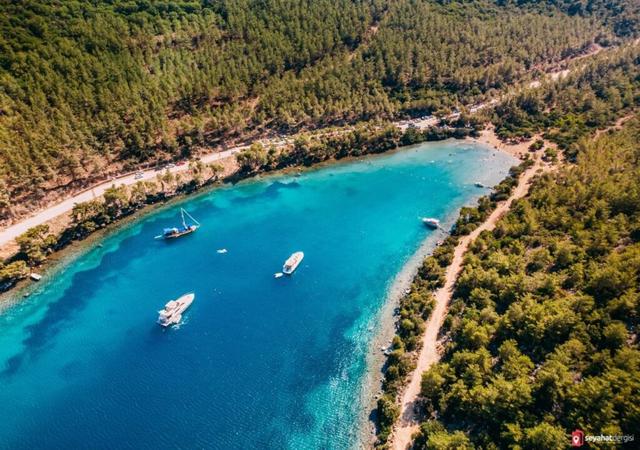 The sea offers a clean and unique view. You are swimming in a wonderful environment where green and blue meet. The beach is a bit stony. Therefore, if you bring sea shoes with you, you can swim more comfortably.
Paradise Bay Campground
There is no official area reserved for a facility or camp. However, you can set up your tent around the bay and camp for free. You can set up your tent around the bay at a very close distance to the sea. In the morning you will wake up to a wonderful view.
It is forbidden to light a fire while camping. Because Paradise Bay is located in a forested area.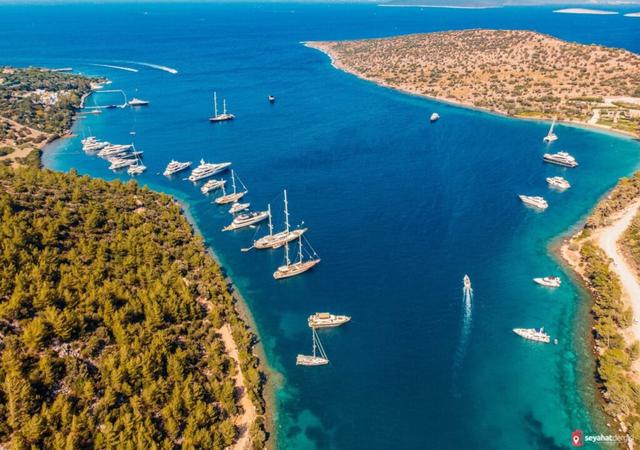 Where is Paradise Bay?
The bay is located in the Bodrum district of Muğla province.
How to go?
It is 20-25 km from the center of Bodrum. There is no public transport to the area. You can provide transportation with your own personal vehicle. Or you can come here by taxi.
Map and Location
You can share your Paradise Bay trips and experiences with us by commenting on our article.