When we say holiday, the first places that come to our minds are always Borum, Marmaris, Fethiye, and Datça. Swimming in the sea, enjoying the sun and the beach in these magnificent places is something else. Another beautiful aspect of the Mugla region is that it hosts many historical and pleasant holiday regions. Many of the holiday resorts in Muğla are home to historical ancient cities. For this reason, the region gains different importance in terms of tourism and it will be useful for you to prepare your list of places to visit in Muğla and your pre-holiday trip list.
Our summer vacation can be extremely relaxing in these towns, which are extremely pleased with their calm beaches and colorful environments. We have made a list of the wonderful holiday resorts connected to Muğla for you and presented them to you with brief information. We wish you a good holiday in advance.
Things to Do in Mugla
The list of places to visit in Muğla, which we have created with the most beautiful places to see with its historical places, beaches, natural beauties;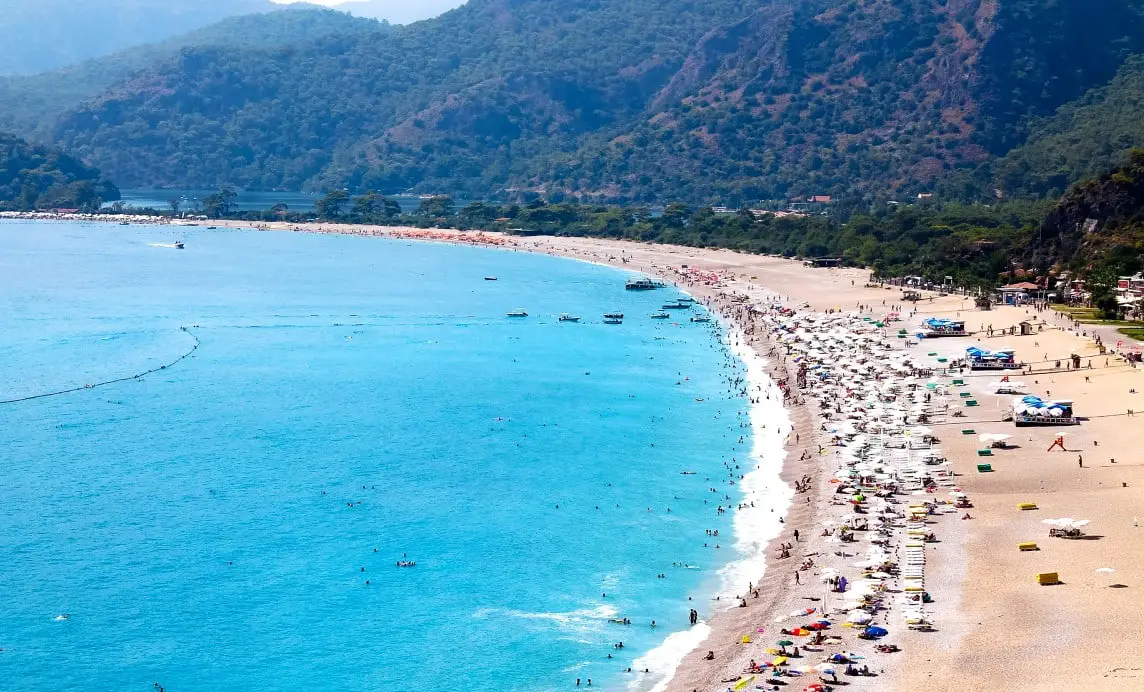 Another place on our list of places to visit in Mugla, Oludeniz is connected to the Fethiye district of Muğla province. The region received the title of the most beautiful beach in the world in 2006. The sea is extremely calm and without waves.
Even on the windiest days, the dead sea is extremely calm, although there are huge fluctuations in other regions. It is one of the seas that best fits the term "like a sheet".Details are in our Oludeniz article.
Sedir Island ( Cleopatra Island)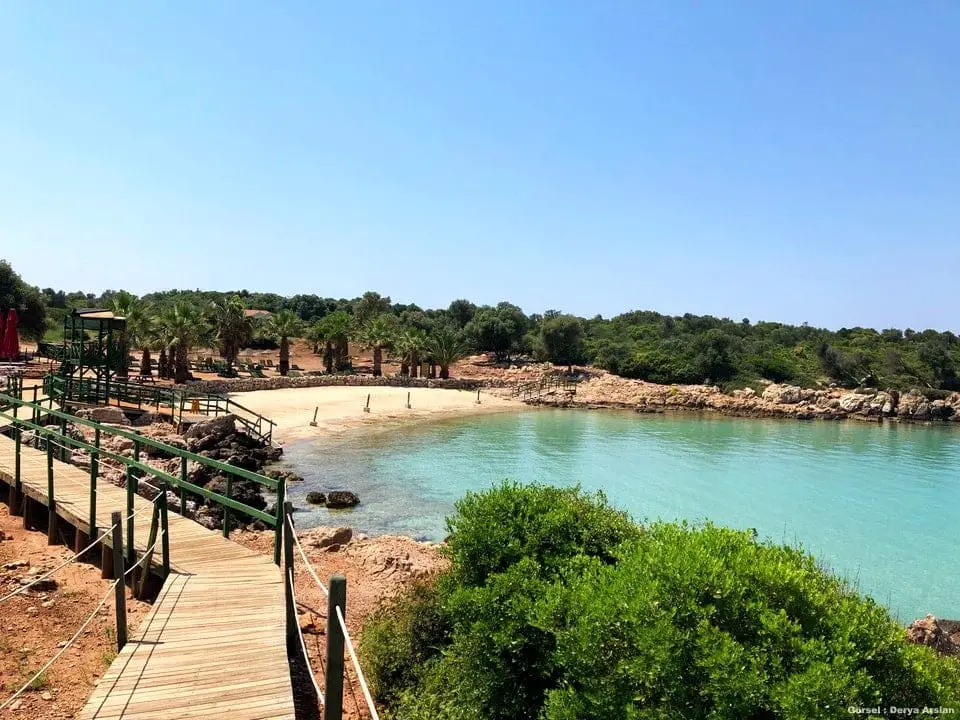 The island is also known as Sedir Island. It is named after a legend about Cleopatra. But it is also claimed that this legend is just a spoof. The island is located in the Ula district of Muğla and has the distinction of being the largest of a triple island group. It has a beautiful and clean sea.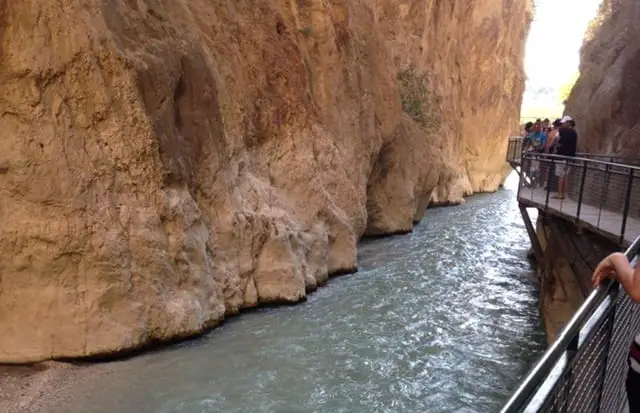 Another place on our list of places to visit in Muğla is Saklıkent Canyon. The land has the feature of being a calcareous land. The land was easily eroded by the waters and developed into a canyon with the help of some fault cracks. The entrance to the canyon is filled with very violently flowing water, so when entering the canyon, it is necessary to cross a specially made bridge, otherwise, it is not possible to cross the water. In this canyon, which is a natural wonder, you can have a really nice time and be in touch with nature. Details are in our Saklikent Canyon article.
Iztuzu Beach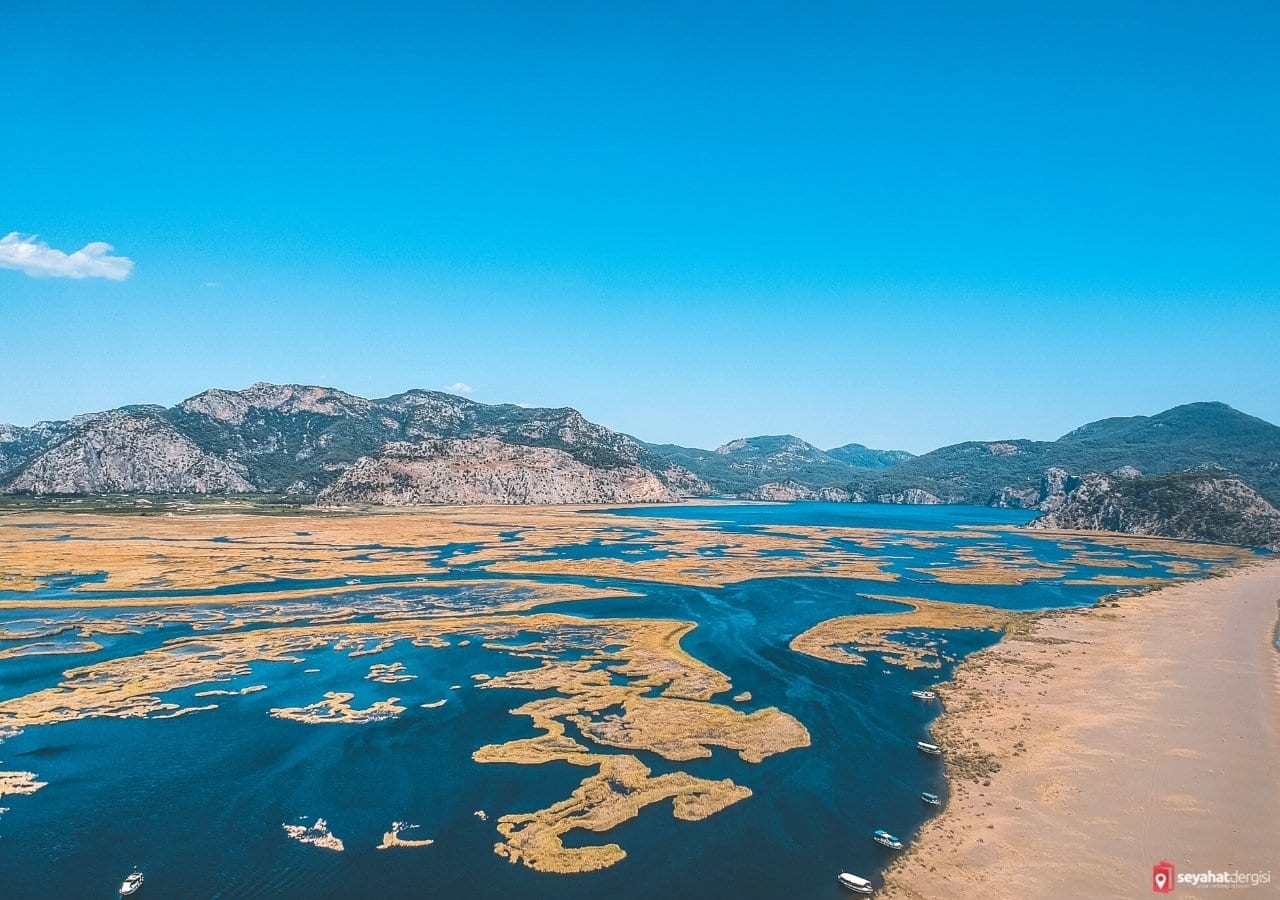 The most important feature of the beach is that it is precisely between fresh and seawater. These types of beaches are very rare. Caretta turtles live around the beach and they lay their eggs on this beach from time to time. For this reason, the beach is also called "Turtle Beach" among the people. There is also a center built around the beach to treat injured turtles. This beach, which is not known much, is generally quiet and does not attract many tourists. The reason for this is that the beach is an unexplored area yet.
Kabak Bay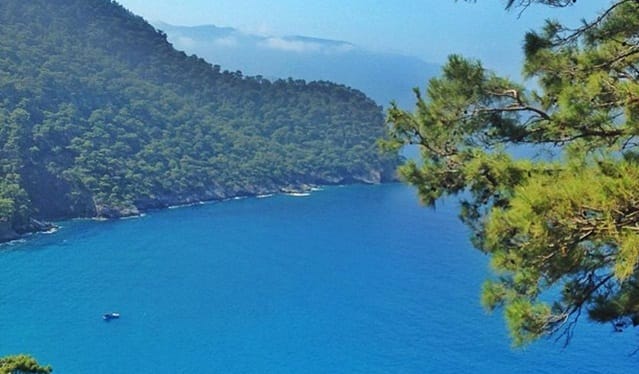 Kabak Bay is located in the Fethiye region. It offers you a wonderful holiday opportunity with its deep blue sea. The best part is that it is a place where you can just load your tent and go. There are no hotels in the area. When you get off the minibus, you can reach the bay by walking for a while. There are three camps in the region. You can stay in any of these camps. It is a great choice for those who want to listen to the sound of a little nature.
Bodrum castle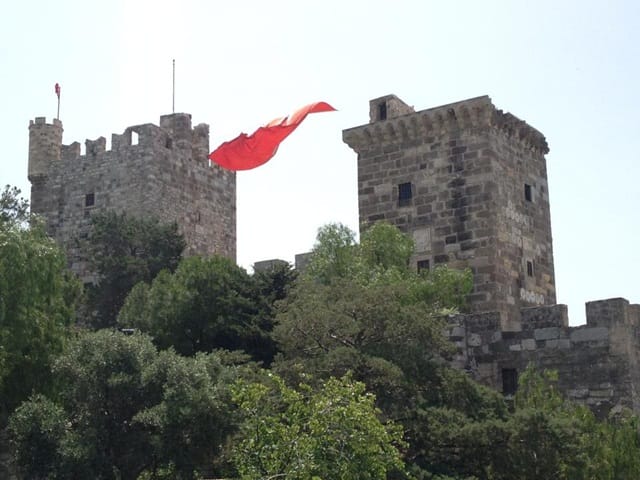 The castle has almost become a symbol of Bodrum. Today, it is used as an underwater archeology museum. It was started to be built by the knights in 1406. Inside the castle, there are towers named after different countries.
Koycegiz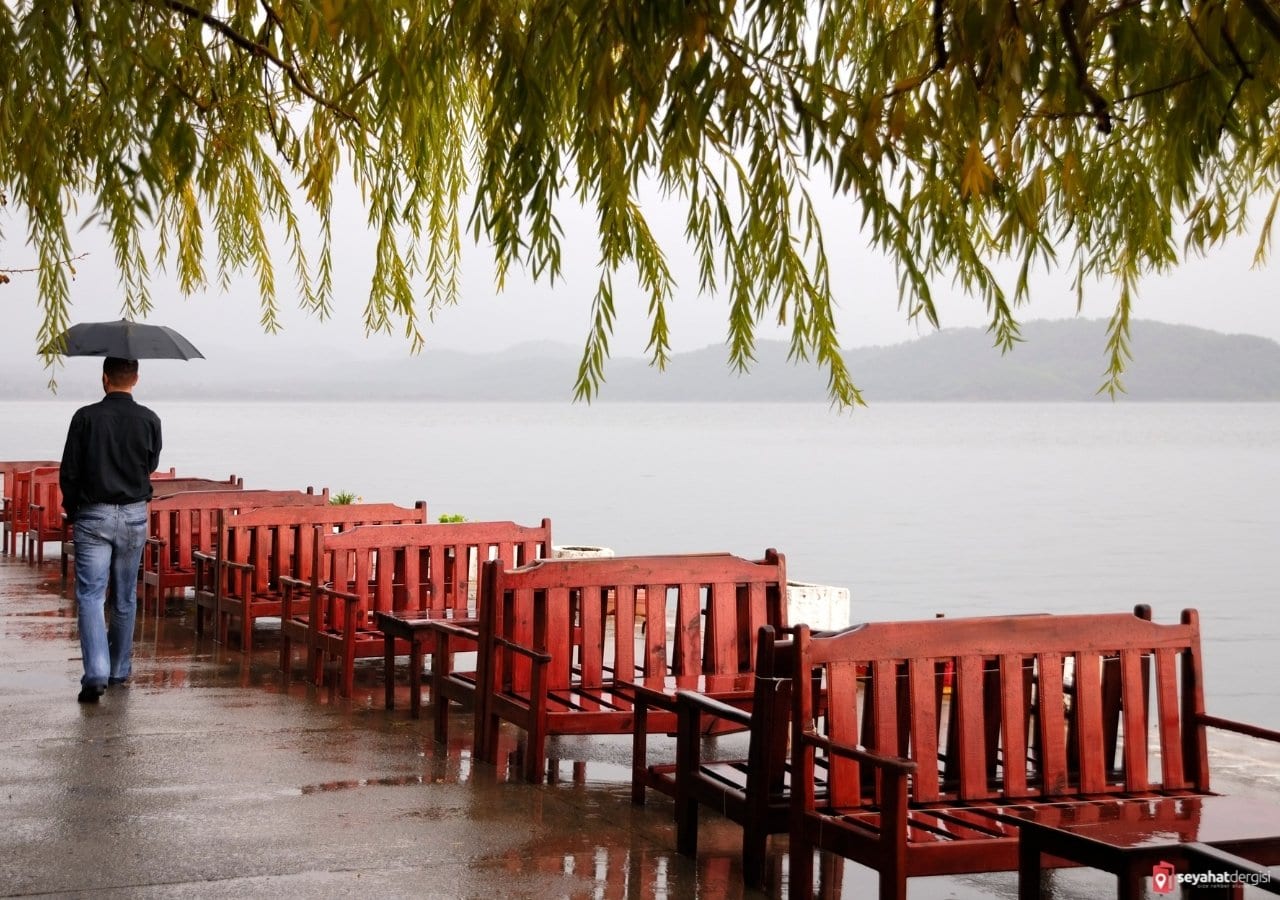 This place, which takes its name from the Koycegiz lake, is a district of Mugla.
Yuvarlakcay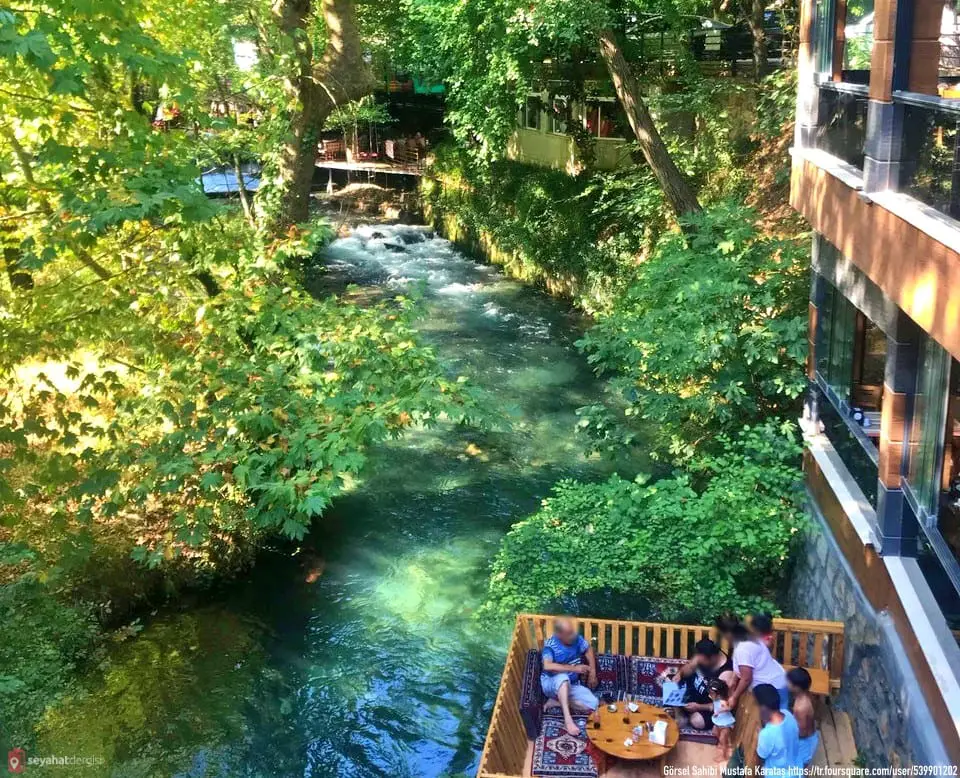 Coming across as a hidden paradise for those who are overwhelmed by the heat of summer, Yuvarlakcay is a place where you can have a pleasant time around its icy-flowing waters.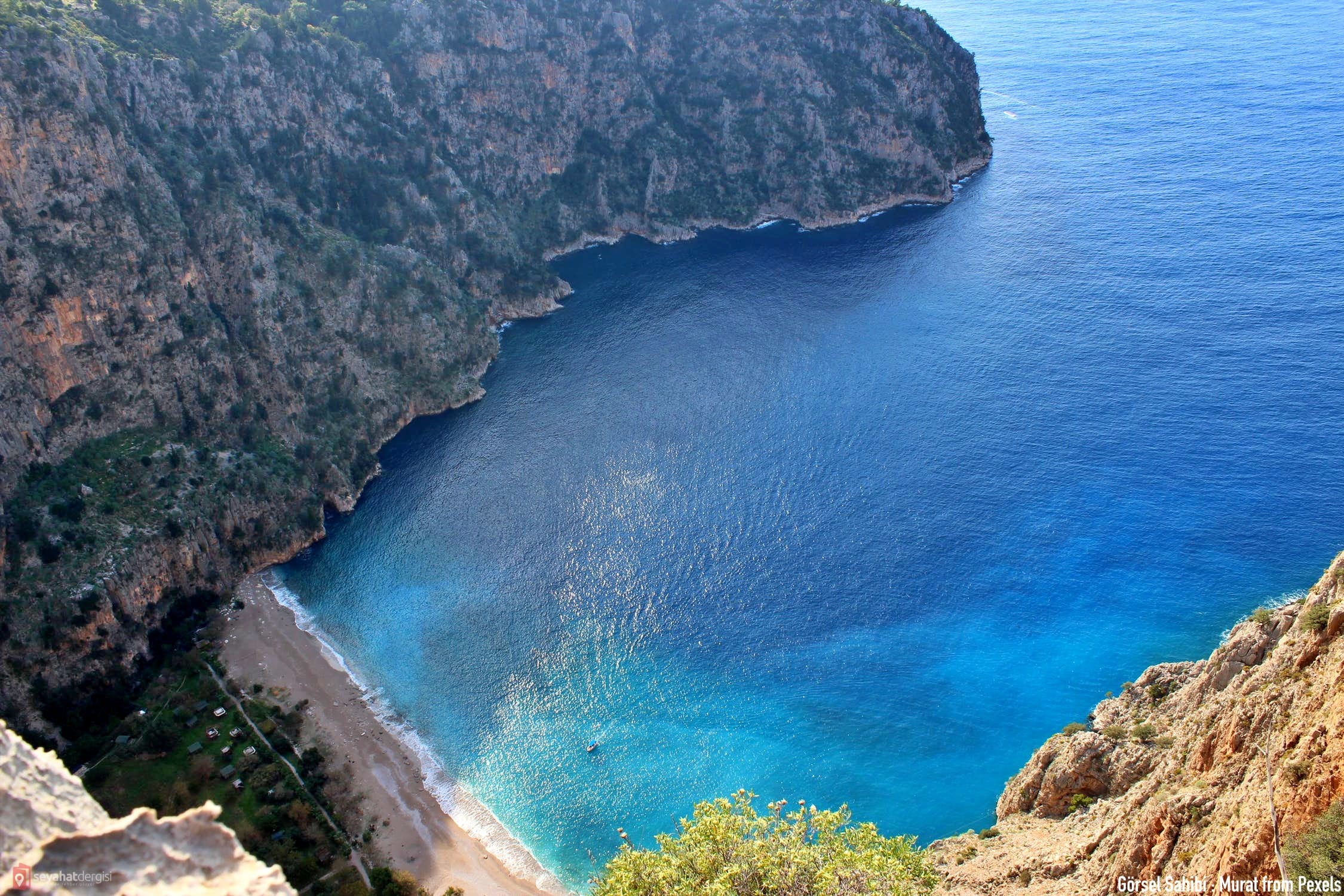 When you come to the valley, which is accessible by sea, a unique view created by countless butterflies awaits you. This area, which has been declared a first-degree protected area, is prohibited. Details are in our Butterfly Valley article.
Datca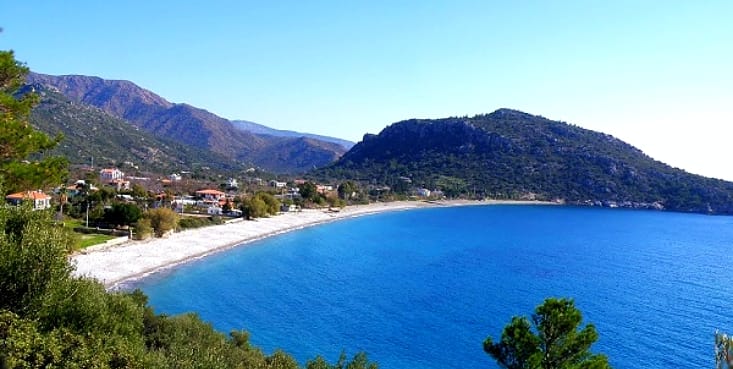 With its heavenly coves, almond trees and wonderful nature, Datça is one of the holiday regions that stand out among the places to visit in Muğla. You can have a quiet and peaceful holiday in the bays and holiday areas here. You can take a look at our articles on Palamutbükü and Ovabükü Beach in Datça.
Kizkumu Beach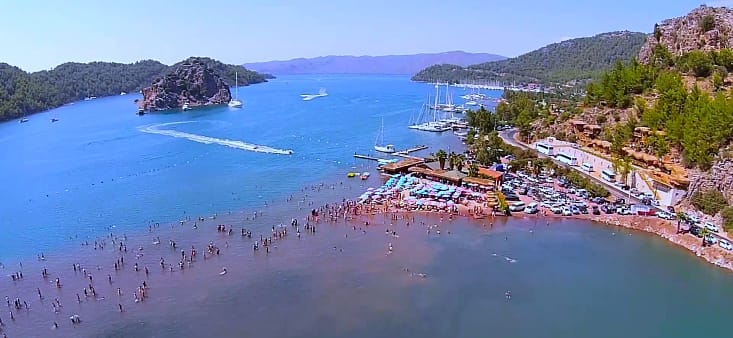 Kizkumu Beach attracts attention with its interesting structure. It is possible to walk on the sea at this beach. This unique place that nature offers us has clear water. The beach also has a legendary story.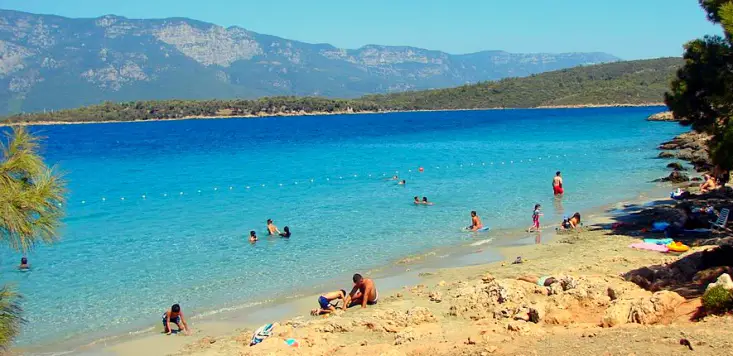 Incekum Beach, which will fascinate you with the blueness and cleanliness of the sea, and İncekum beach, which is also a calm and clear beach, are on our list of places to visit in Mugla. Details are in our Incekum Beach article.
Gunluklu Bay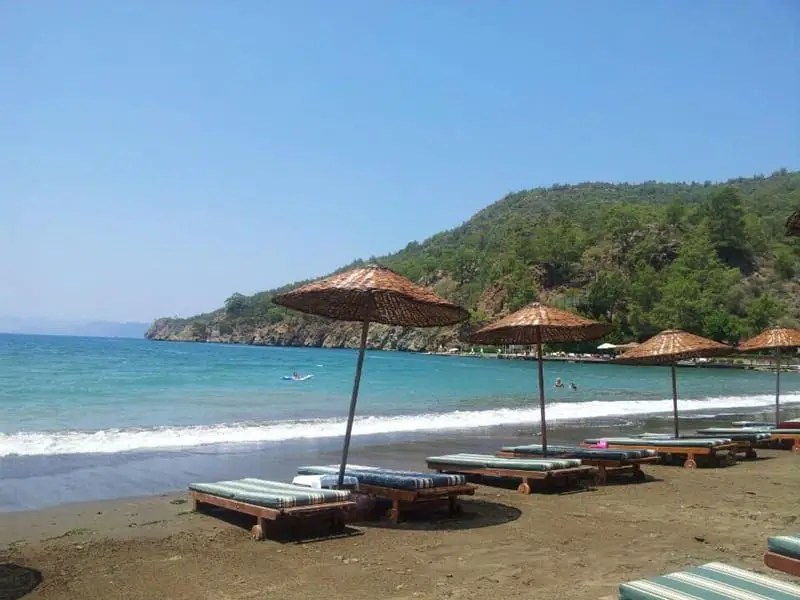 You can have a picnic in the lush Gunluklu Bay in the trees, lie down on the hammocks and enjoy the sun.
Kayakoy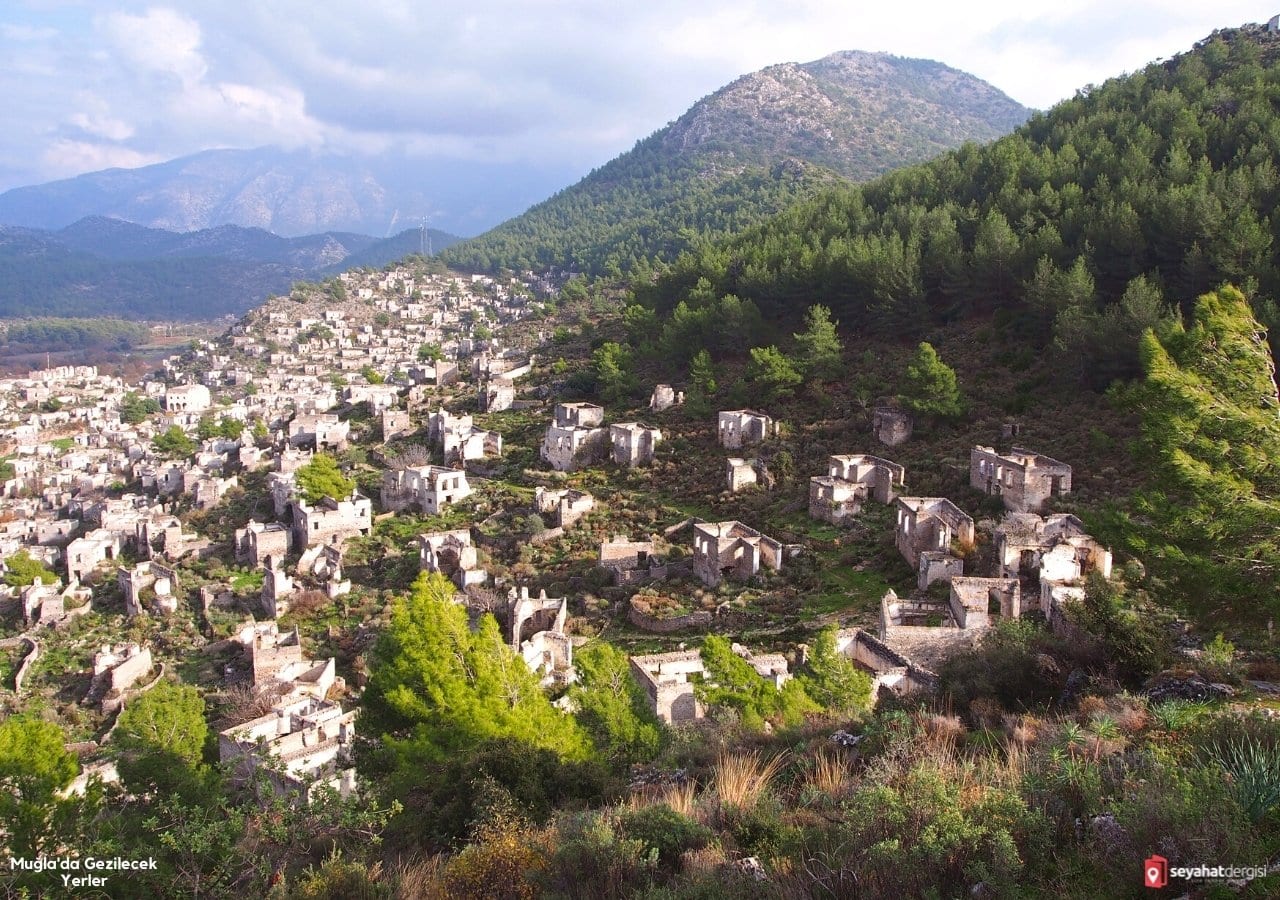 Kayakoy, which is connected to the Fethiye district of Muğla, continues to welcome its visitors with its sad history and unique view. The history of this village, which dates back to ancient times, is thought to date back to 3 thousand BC. Famous Kayaköy, which is included in Evliya Çelebi 's Travel Book, hosted the Turkish Kayı tribes during the Ottoman period. Today, you can see the unique Muğla-Fethiye view while making a historical tour in this village, which is open for touristic trips and contains different works of art.
Green Valley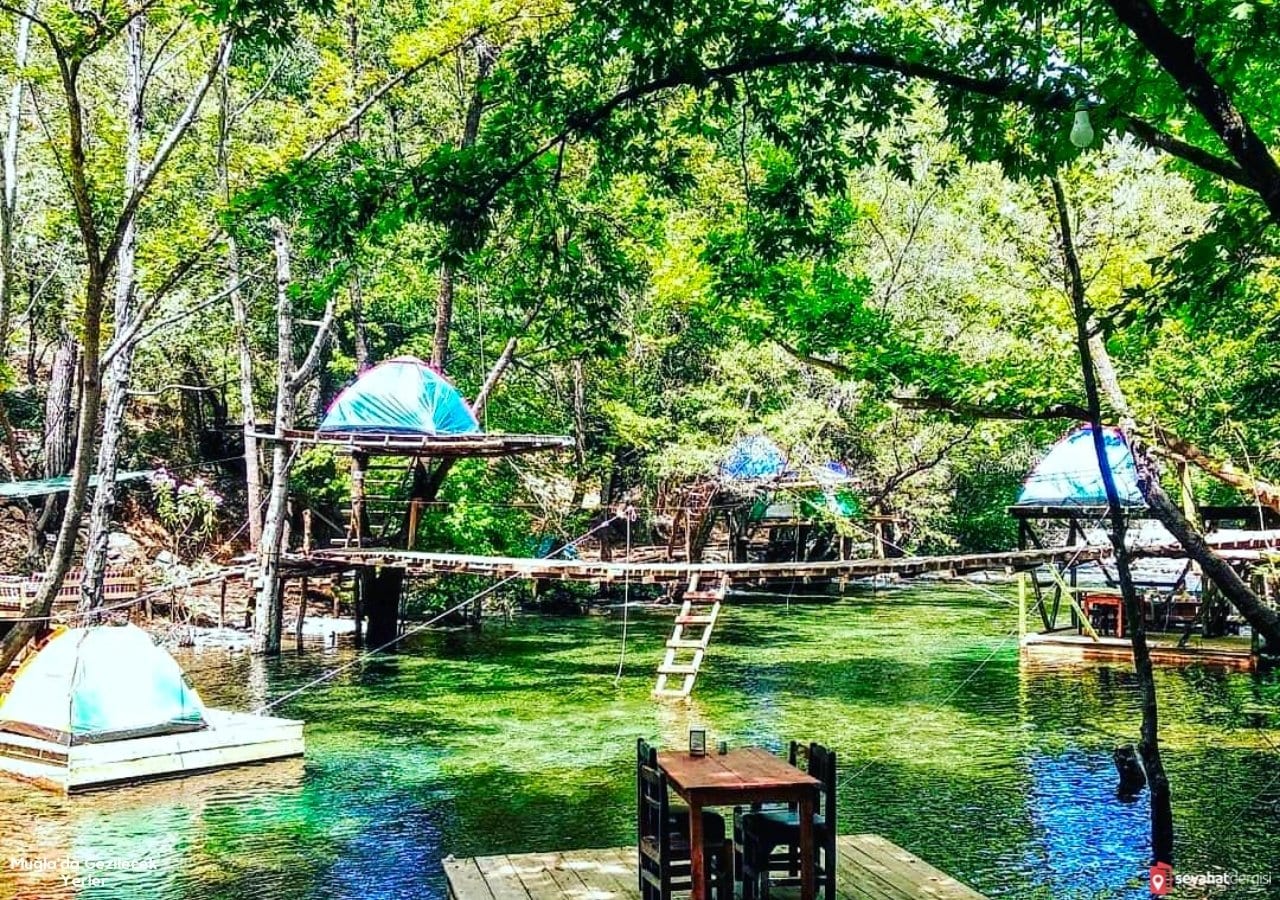 Yeşil Vadi Nature Park and Camping Area, located within the boundaries of Fethiye district, offers accommodation areas intertwined with nature to its visitors. You can visit this natural park, which is one of the favorite places of campers, which should be included in the list of places to visit in Mugla if you wish. There is a swing set up on the tea in the Green Valley, which offers an unforgettable experience to escape the sweltering heat of summer and to have fun and cool off.
Likya way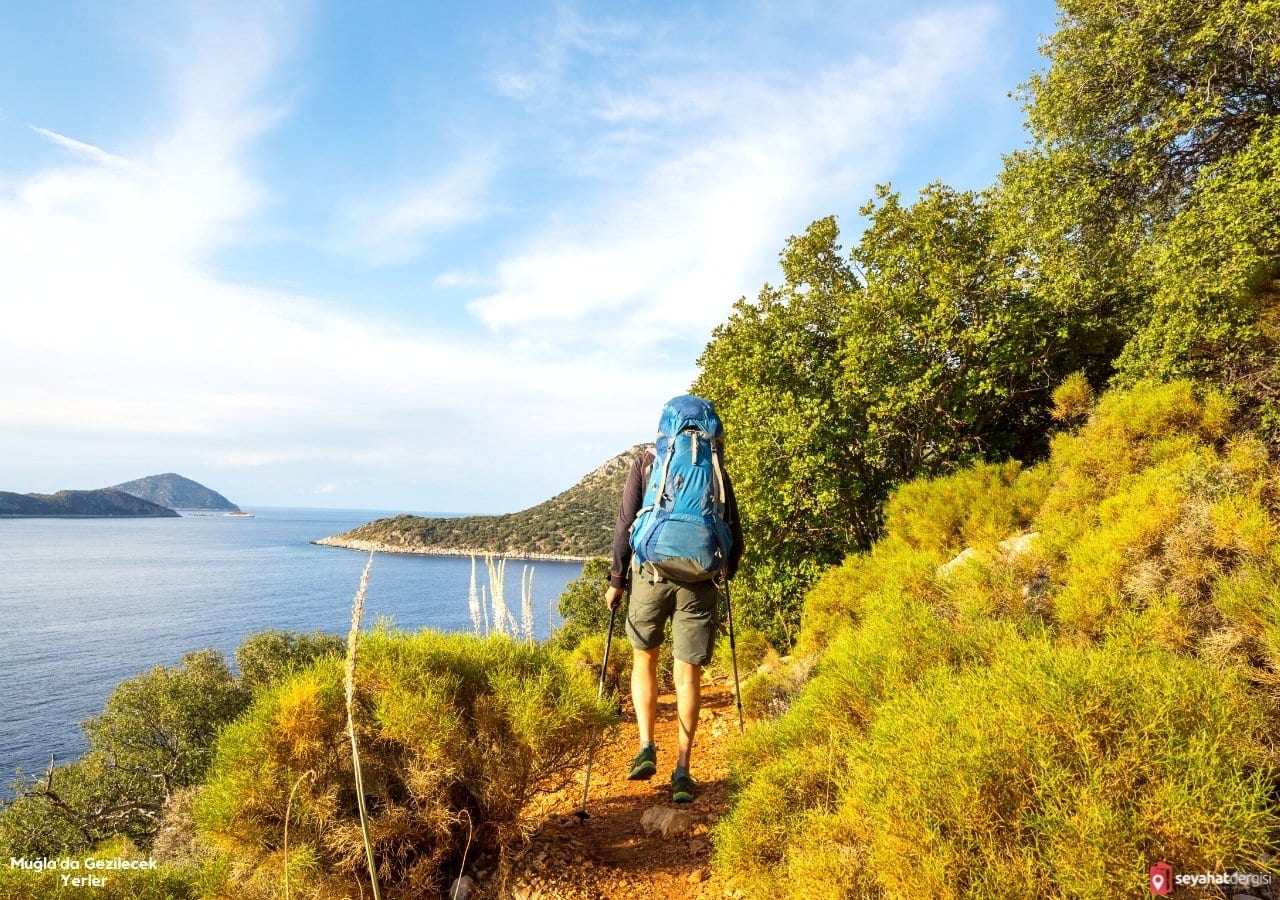 When you go to Muğla, you can't stop by the Lycian way. The Lycian Way, which is one of the walking places of travelers, has become Turkey's first long-distance walking path. Adventure lovers can find themselves in this long walking path where history, nature, and unique scenery meet. The length of the Lycian road is approximately 535 kilometers. This road, which starts in Fethiye and ends in Antalya, and some of it consists of paths, offers you a unique view of Fethiye. You can join the walking activities on the Lycian Way and have a pleasant time.
Kursunlu Mosque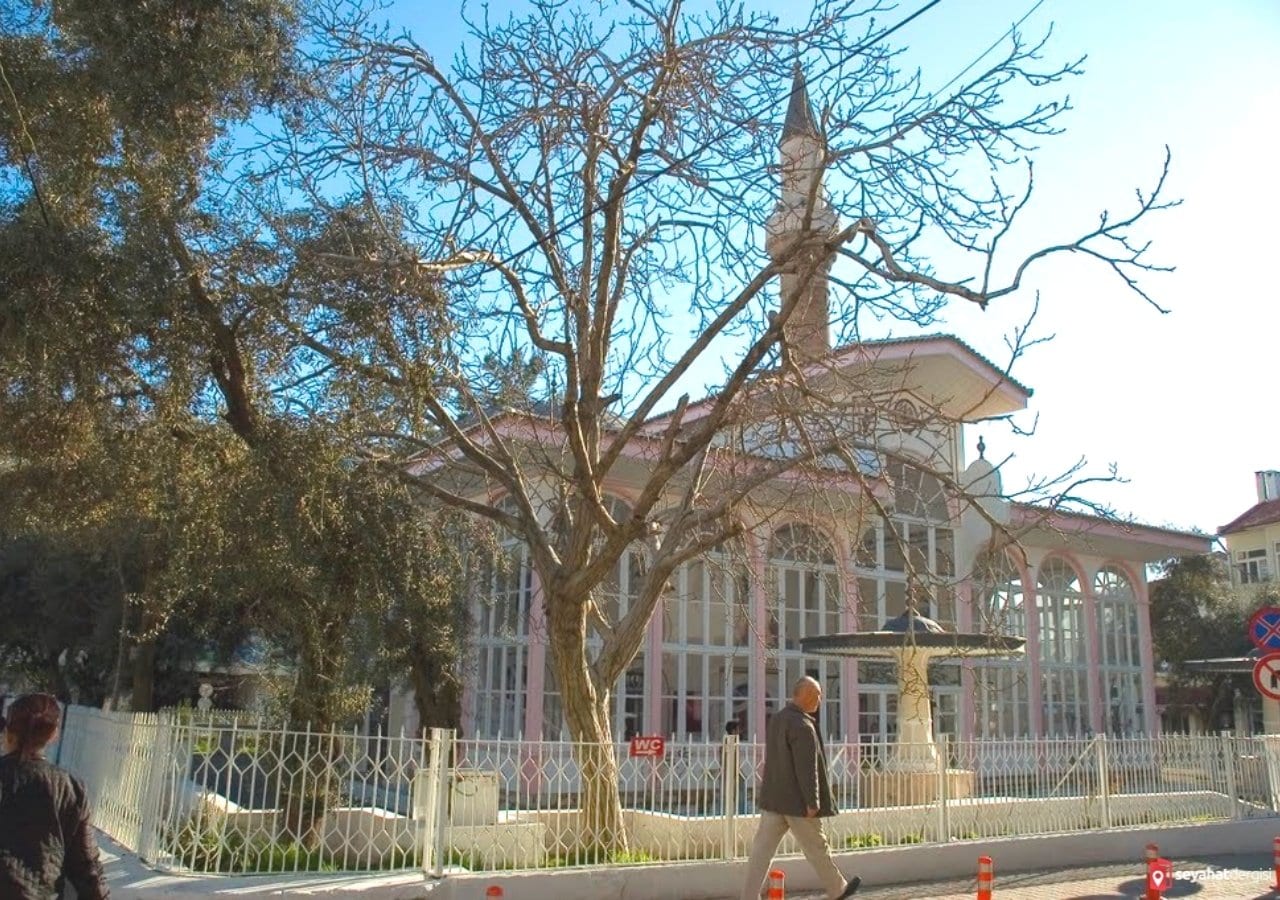 It is not possible to mention the Kurşunlu Mosque, which attracts attention with its exam history as well as the unique and unmatched view of Muğla that combines blue and green. Kurşunlu Mosque gets its name because it was founded in the 1850s and its dome was covered with lead. This mosque, which dates back to 510 years ago and preserves its architecture even today, carries traces of Seljuk architecture. Evliya Çelebi, with its magnificent structure and interesting history, can not be without seeing the Kurşun Mosque, which is included in his Travel Book.
Zeki Muren Art Museum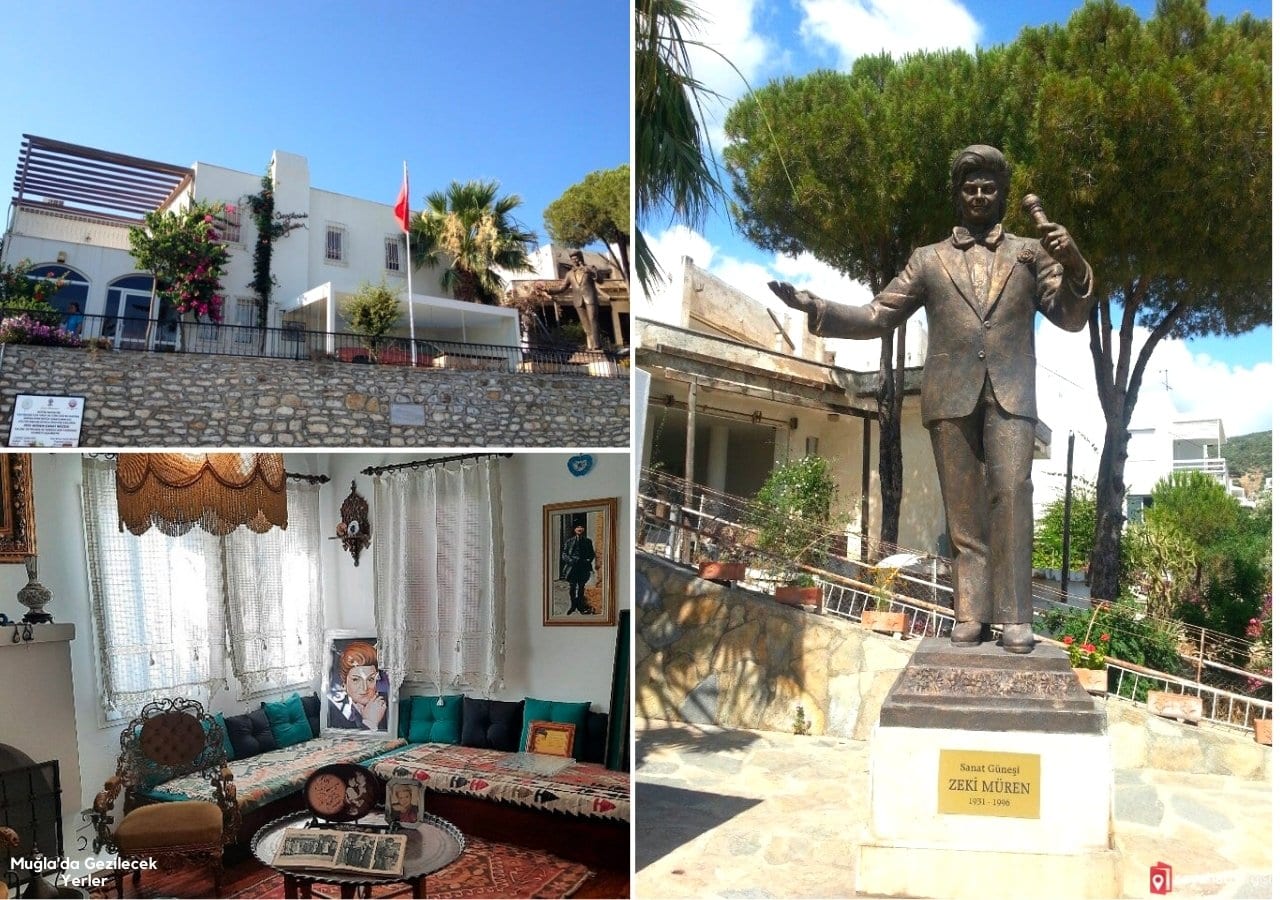 Zeki Müren Art Museum, which was opened in the name of Zeki Müren, one of the rare artists of our country and our art history, welcomes its visitors in Muğla Bodrum. This museum, which is a two-story house where Zeki Müren spent his last days, was opened to visitors in 2007 by the Ministry of Culture and Tourism.
In the museum, it is possible to see clothes belonging to Zeki Müren, as well as letters from his fans, awards, plaques, and a thousand and one memories of his art. Although the museum is closed on Mondays, it is open all other days of the week from 8 am to 5 pm. The museum entrance fee is 12.5 TL.
Icmeler Beach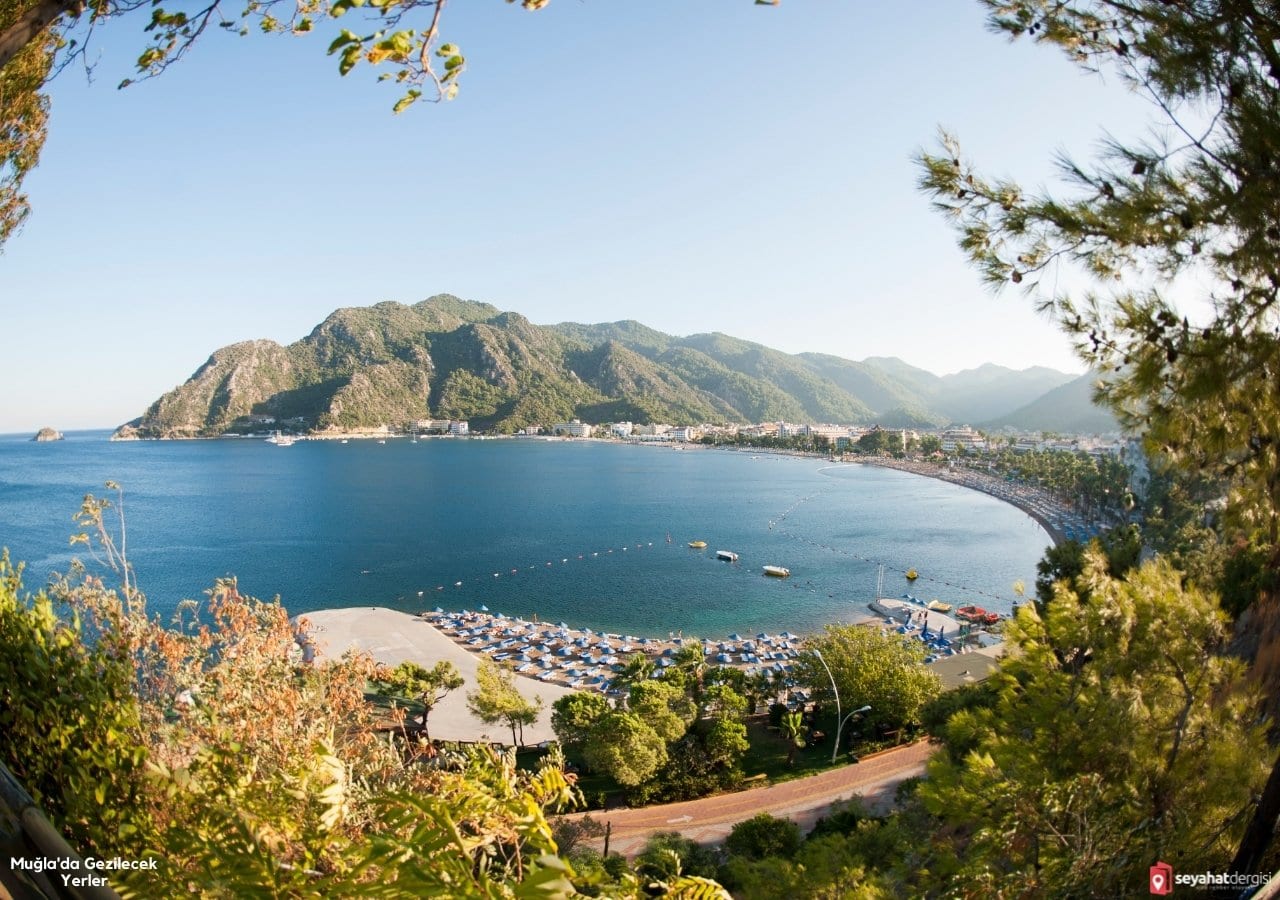 Icmeler Beach, which is about 10 kilometers away from the center of Marmaris and is one of the places to visit, can accompany you for a quiet, calm, and peaceful rest. It is possible to have fun with different activities on this beach where you can see all kinds of green and all kinds of shades of blue. In this place, which serves as a public beach, different restaurants and businesses welcome their guests. Sunbeds and umbrellas on the beach are included in the entrance fee. At the same time, it is possible to have a reliable holiday with the coast guard service that lasts until 6 pm.
Akyaka Beach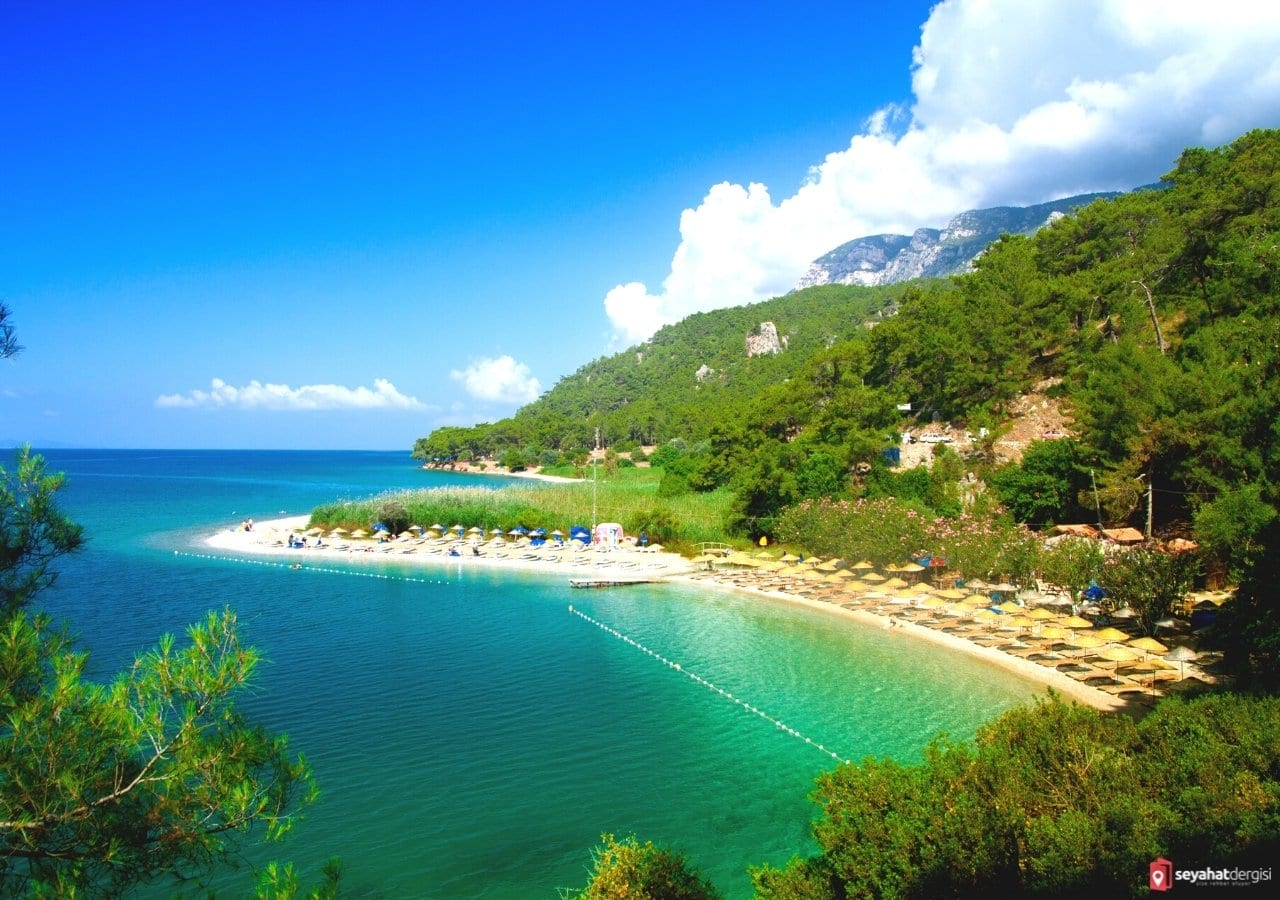 Akyaka, located in Muğla 's Ula district, fascinates its visitors in the spring and summer periods with its different beaches. Akyaka beach, which has pristine clear water and lush scenery, should definitely be on your list of places to visit in Muğla. Although the entrance to the beach is free, an extra fee is paid for the sun loungers and umbrellas you will receive. It is possible to do different activities on the beach. It is also very suitable for families with children with its not very deep shore. The beach is also called barrier-free. It welcomes its guests with the highest quality due to its carefully thought-out details for the disabled.
Secretkent Waterfall (Saklikent)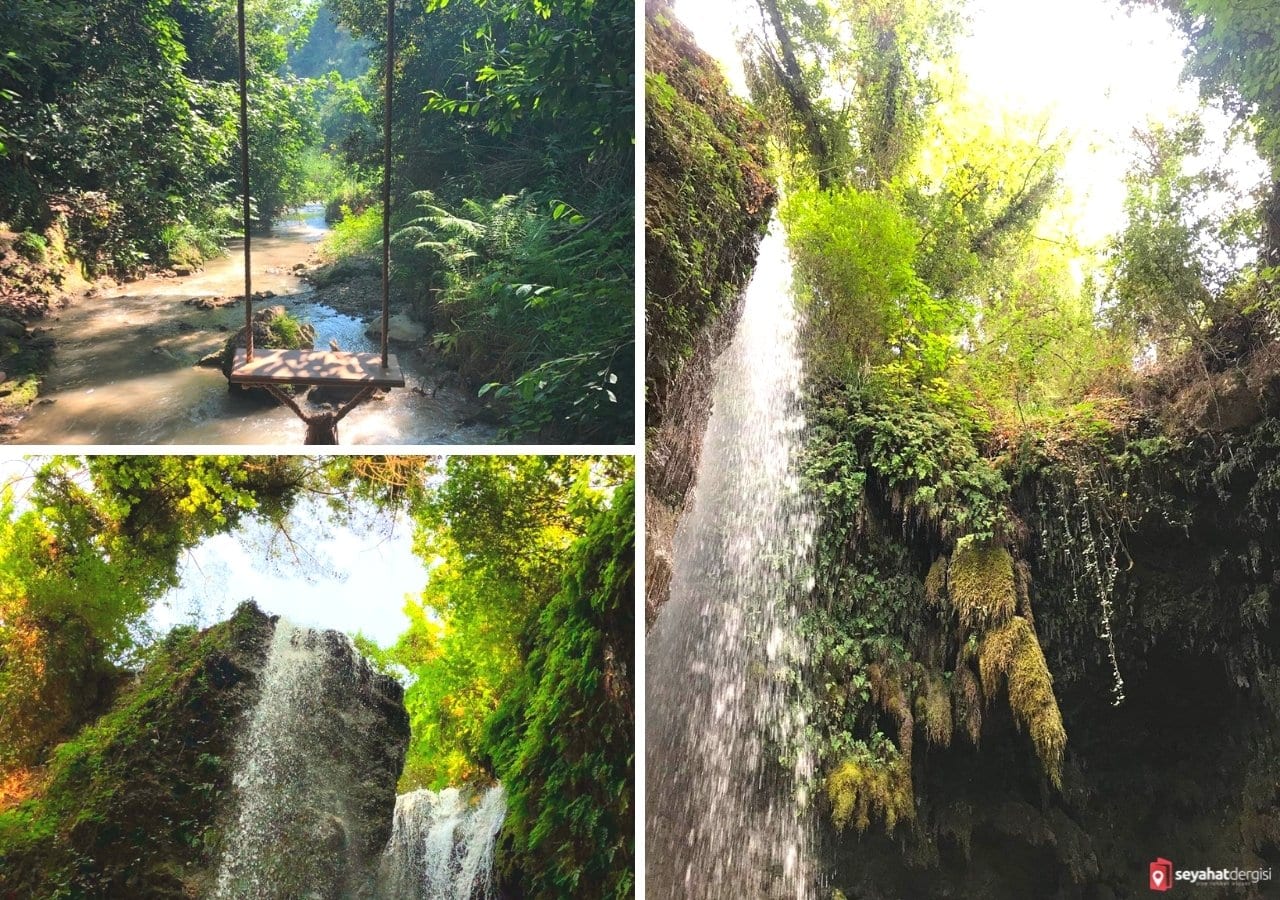 Secretkent Waterfall, which is one of the touristic and frequent destinations of Muğla, is approximately 50 kilometers from the center of Muğla. There are hiking places and camping areas around this waterfall, which fascinates its visitors with its magnificent natural beauty.
However, there are certain aspects that you should pay attention to during your trip. You should be careful that your shoes have non-slip soles, especially due to the slippery floor. Located in an easily accessible area, the Secretkent Waterfall is also very close to Saklıkent Fethiye. This is one of the must-visit places to see the natural beauties up close.
Bodrum castle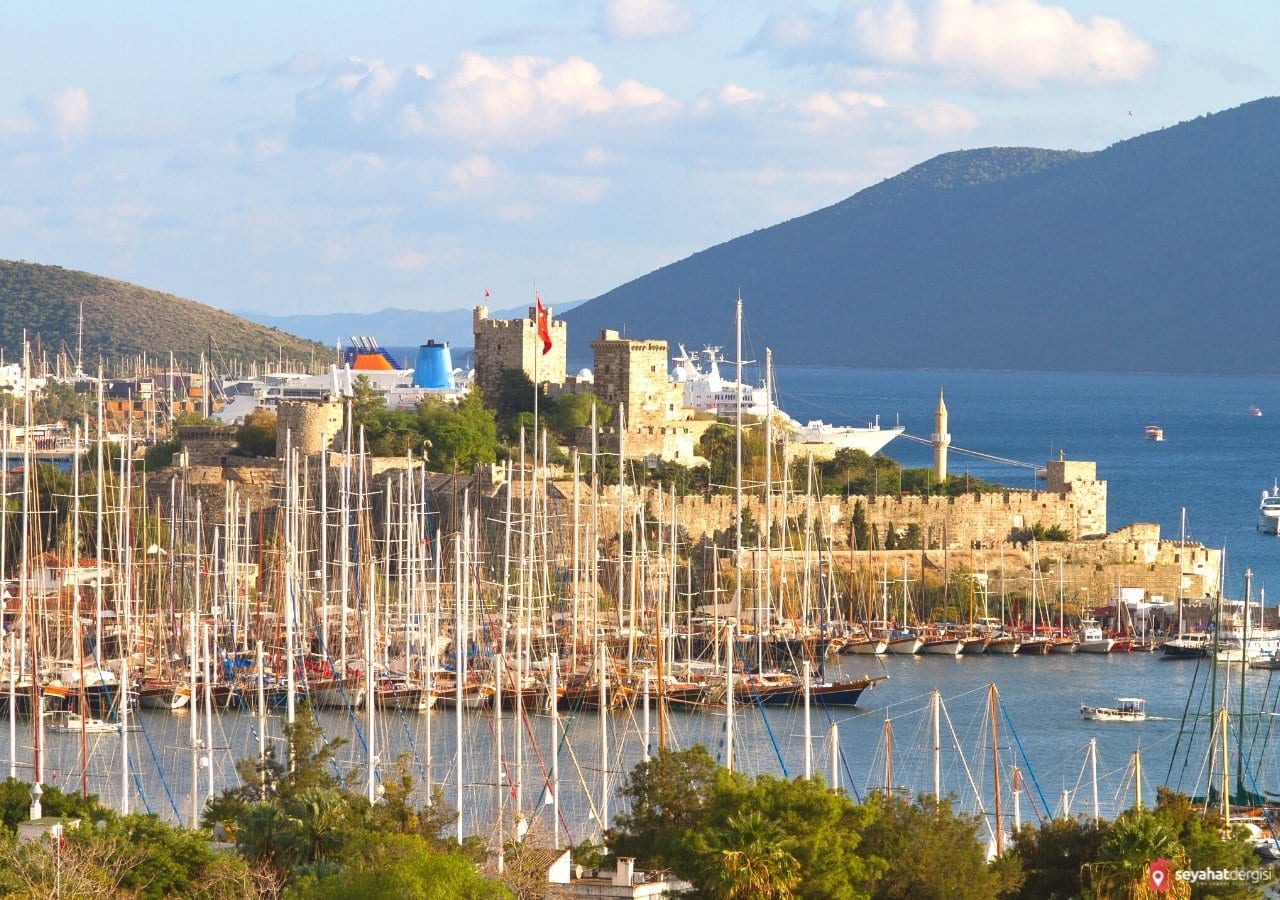 Bodrum is one of the most frequented and touristic districts of Muğla. Bodrum Castle, which impresses its visitors with its unique, clear, clean sea shores and lush landscapes, as well as its architecture offering a visual feast, fascinates with its history.
There are towers of French, Italian, German, Spanish, and English in this castle, which was built between the years 1400 and 1500. Known to have been used as a prison in the late 19th century, the castle now hosts its guests as the Underwater Archeology Museum. Bodrum Castle is closed to visitors on weekends. On weekdays, it is open between 08:30 in the morning and 17:30 in the evening.
Marmaris Castle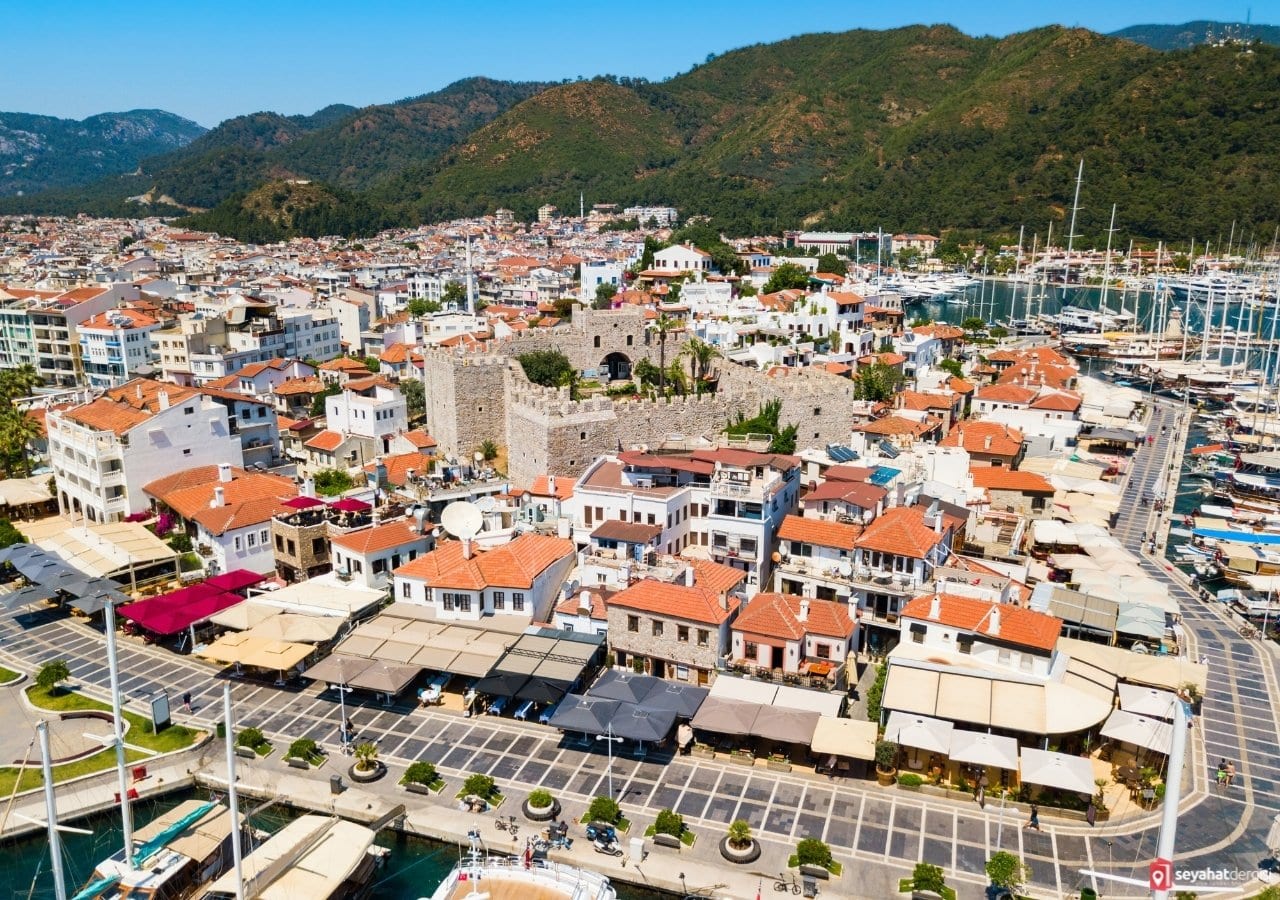 It is said that Marmaris Castle, which belongs to Marmaris district, which is among the historical places of Muğla, was built in 3000 BC. The construction of Marmaris Castle took place in Evliya Çelebi 's travel book. Marmaris Castle is a unique opportunity to see the castle closely and examine the architecture of the period. A small fee is charged at the entrance of the castle. There are 18 rooms in the museum located in the castle. According to the research conducted in 2017, it has been one of the most visited castles.
Halicarnassus Mausoleum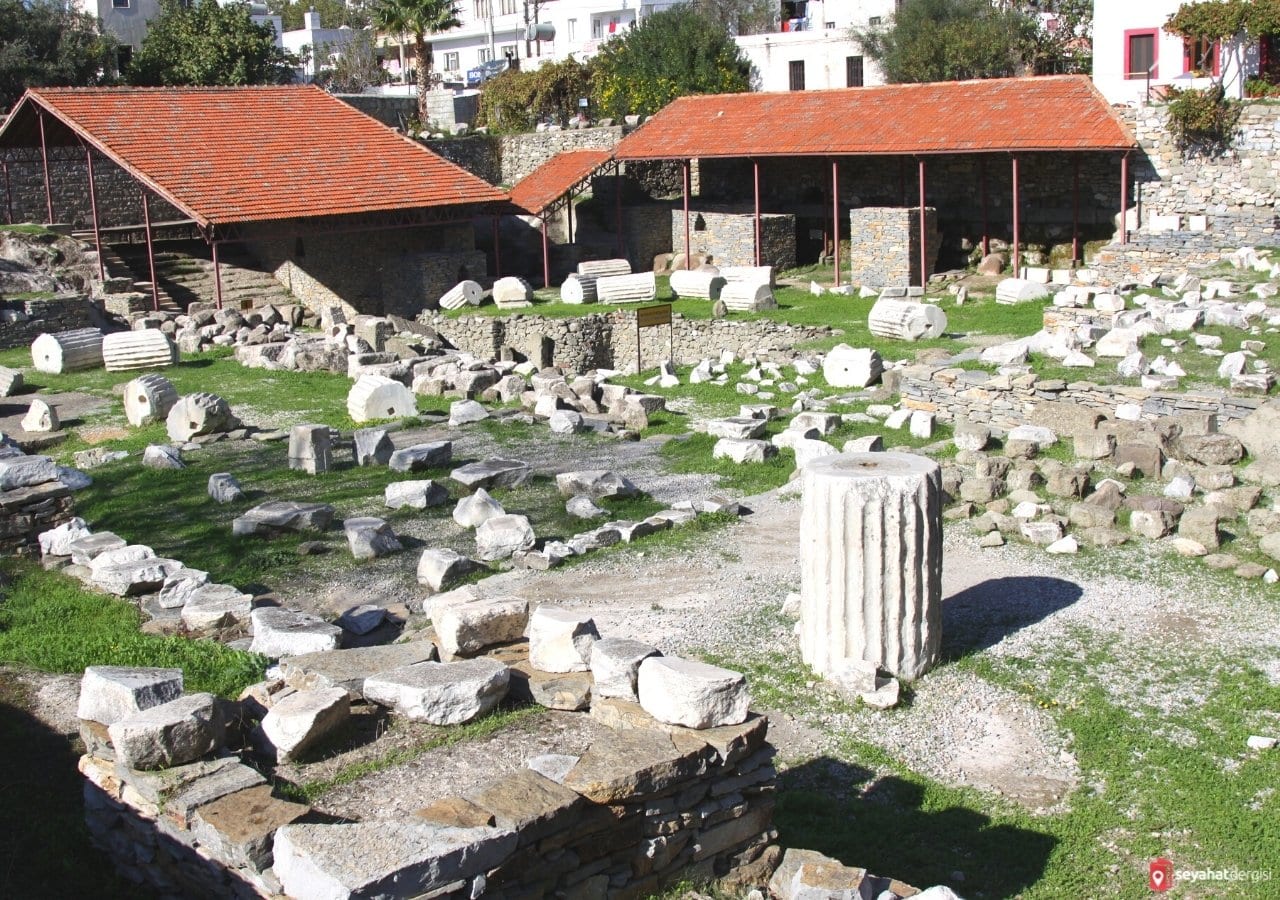 The Mausoleum of Halicarnassus, which is considered one of the 7 wonders of the world and contains the touches of Greek architecture, is one of the magnificent works that should be seen while in Muğla.
Today, the area where the mausoleum is located is open to visitors as an open-air museum. Although the mausoleum is known as a mausoleum, it is still a work of art that is still being studied with its fine and thoughtful touches of Greek architecture. It is very easy to reach this work, which is located in Muğla Bodrum. Earthquake, etc. The protected parts of the damaged building welcome its visitors every season of the year.
Amintas Rock Tombs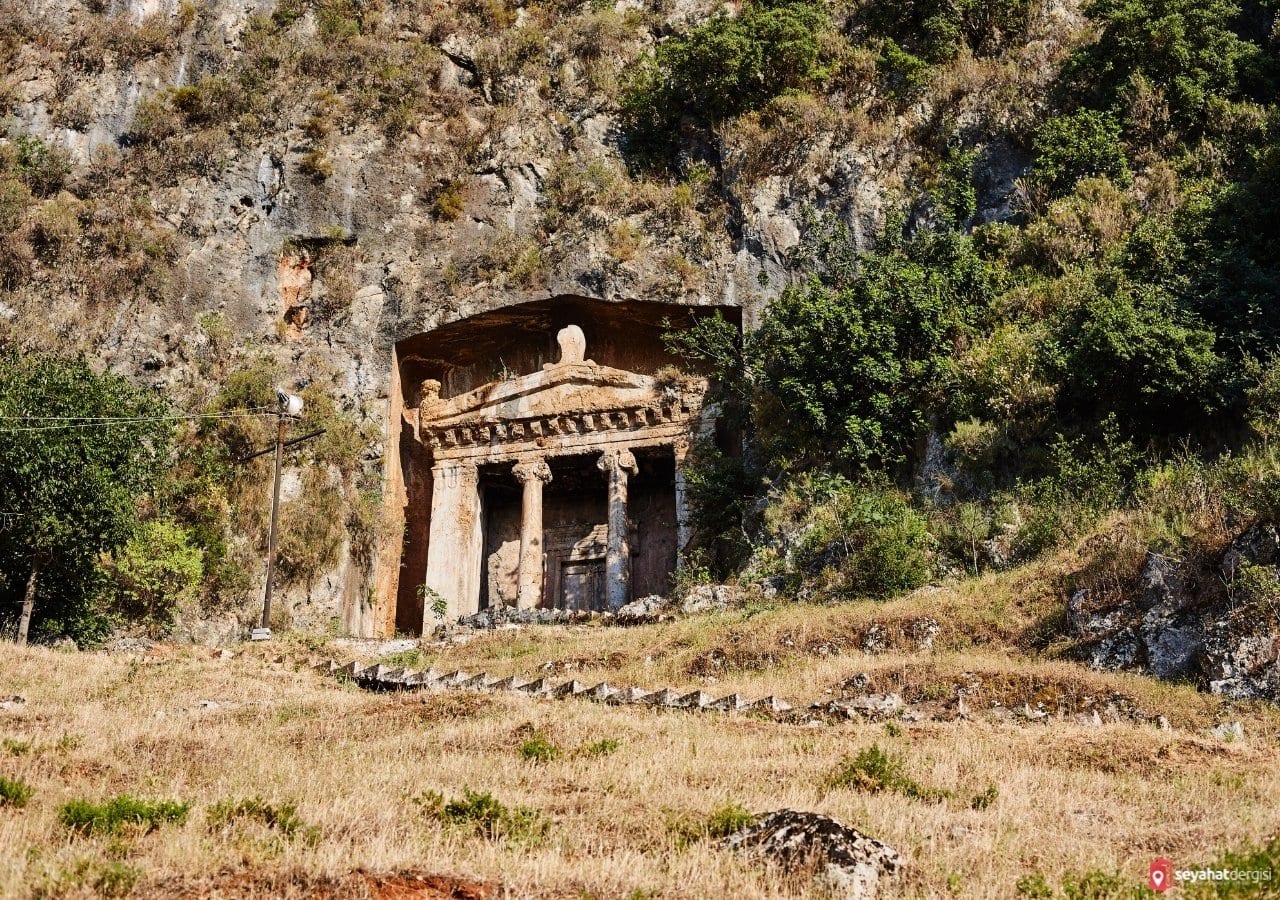 The history of the Amintas Rock Tombs in Fethiye, Muğla dates back to the Lycian period. These unique structures, which are handmade carved rock tombs, are positioned in front of the unique sea view in Fethiye. The entrance fee to this museum, which is one of the places you should visit in Muğla, which is one of the regions where different cultures and architectures take place, is 12.5 TL. The Amintas tomb, which has the most magnificent architecture among the rock tombs, belongs to a person whose identity is not fully known, but the artifact fascinates visitors. 
Kaunos King Tombs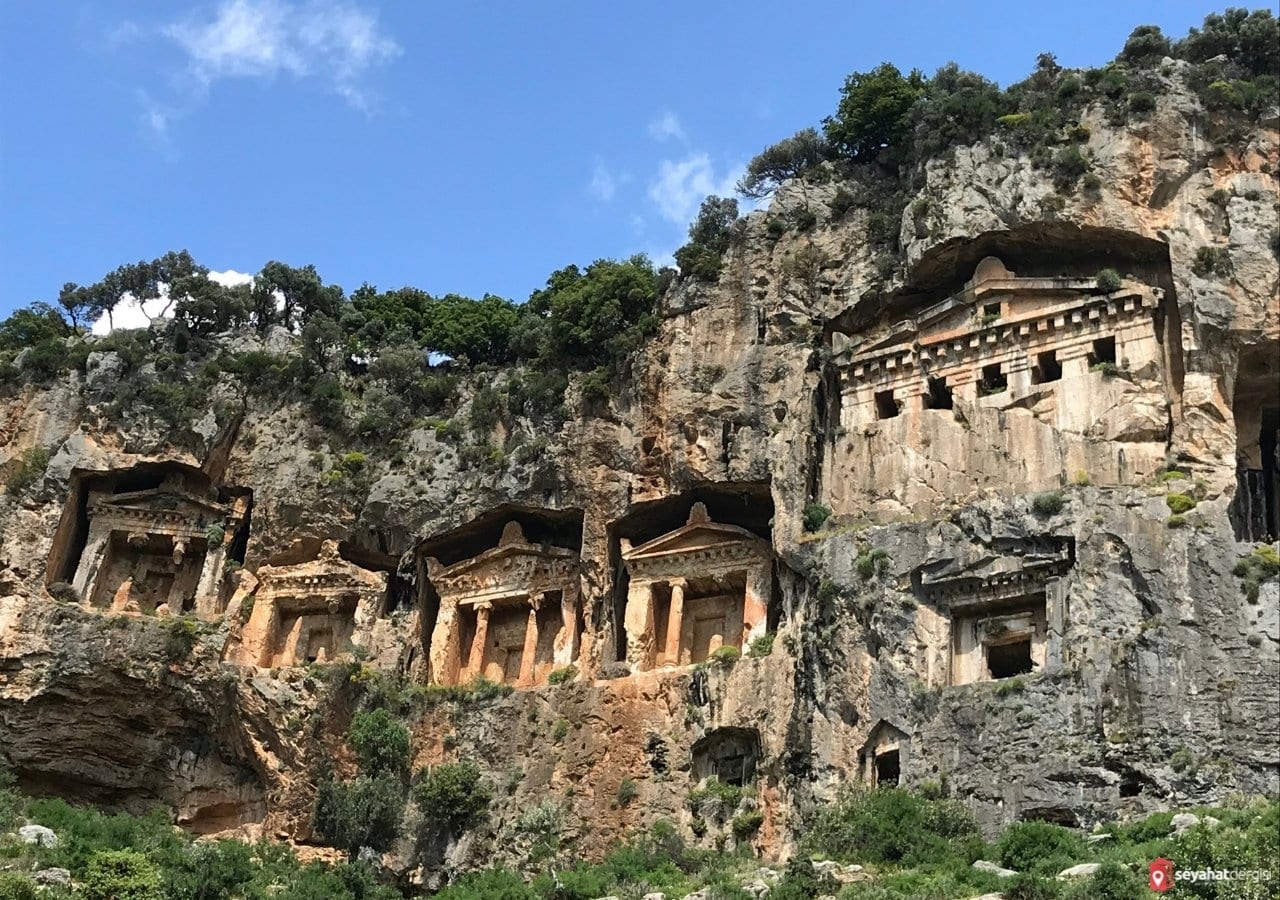 Located within the borders of Ortaca district, the Kaunos king tombs are one of the oldest historical structures. Although these tombs have a history of approximately 3000 years, they are included in the UNESCO World Heritage Tentative List. In this region, where there are structures such as basilica, bath, and agora as well as king tombs, interesting architectures welcome you. There are settlement areas belonging to Hellenistic Roman and Byzantine periods in the ancient city of Kaunos, right after the king tombs. It is possible to see traces of life 3000 years ago in these settlements.
Kedrai Ancient City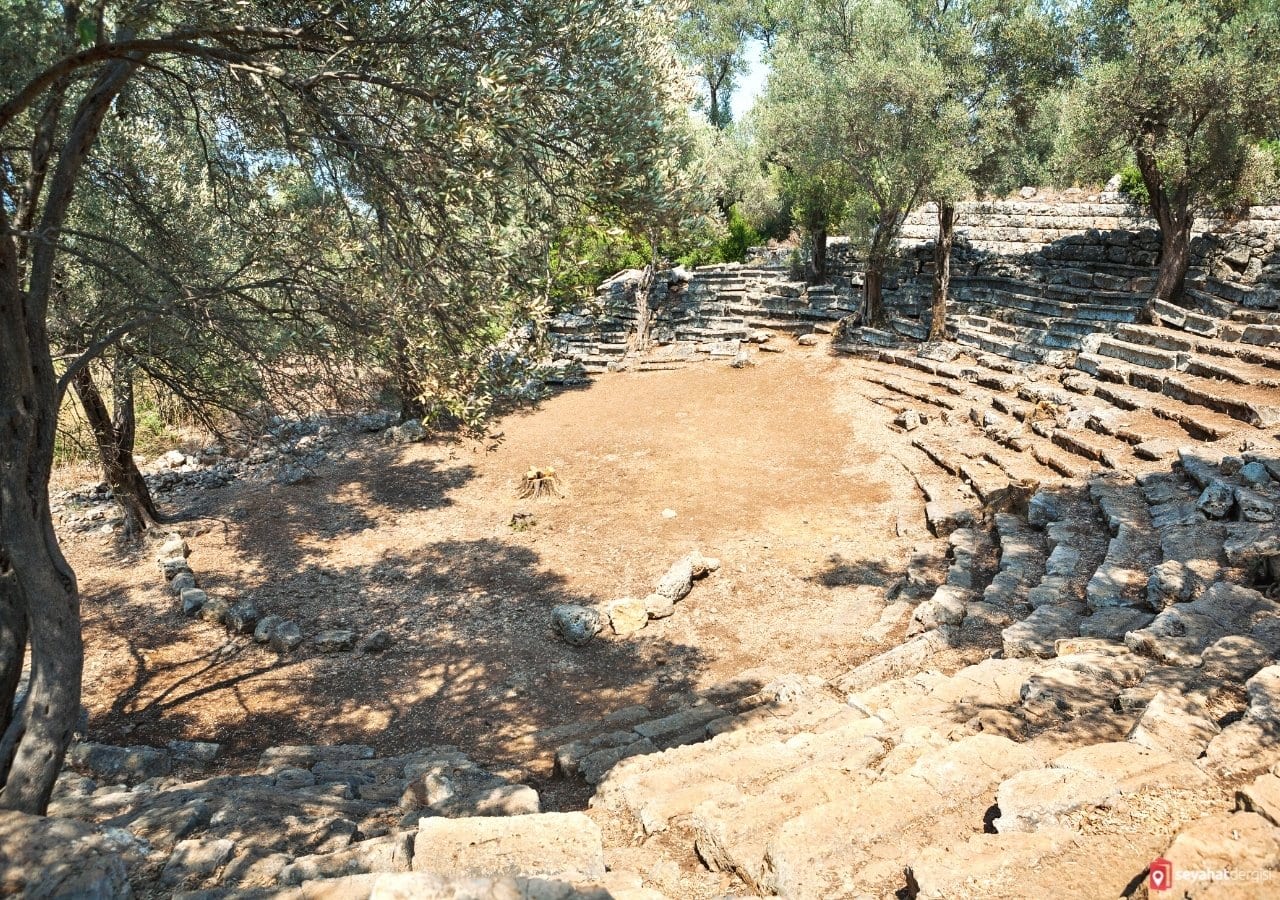 Kedrai Ancient City is located on Sedir Island. Located within the borders of Muğla's Ula district, this touristic place is open to its visitors at any time of the year. You will have the chance to observe the historical textures closely while having fun on the island, which has tour opportunities such as boat tours. This ancient city, which has traces of the Byzantine period and previous periods, is one of the settlement centers of the period. These structures, each of which has been specially built and have different architectural textures, were built in 405 and 406 BC.
Knidos Ancient City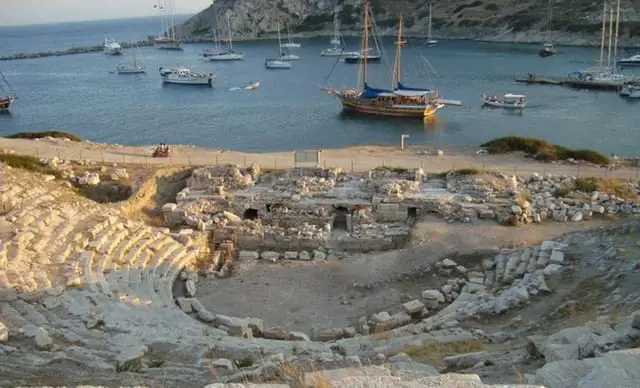 The Knidos region consists of both a magnificent ancient city and a bay with clear waters. There is a pier in the area. The pier is extremely long and tourists from foreign countries usually moor their boats at the end of the pier. There is only one restaurant on the beach. Here you can taste fish or various grilled dishes. There is also a large parking lot for those who want to come by car. The ancient city of Knidos, on the other hand, was a highly developed city in the field of science and architecture in the past. The second-largest medical school in the past was established here. The Temple of Aphrodite in the ancient city is also worth seeing.
Dalyan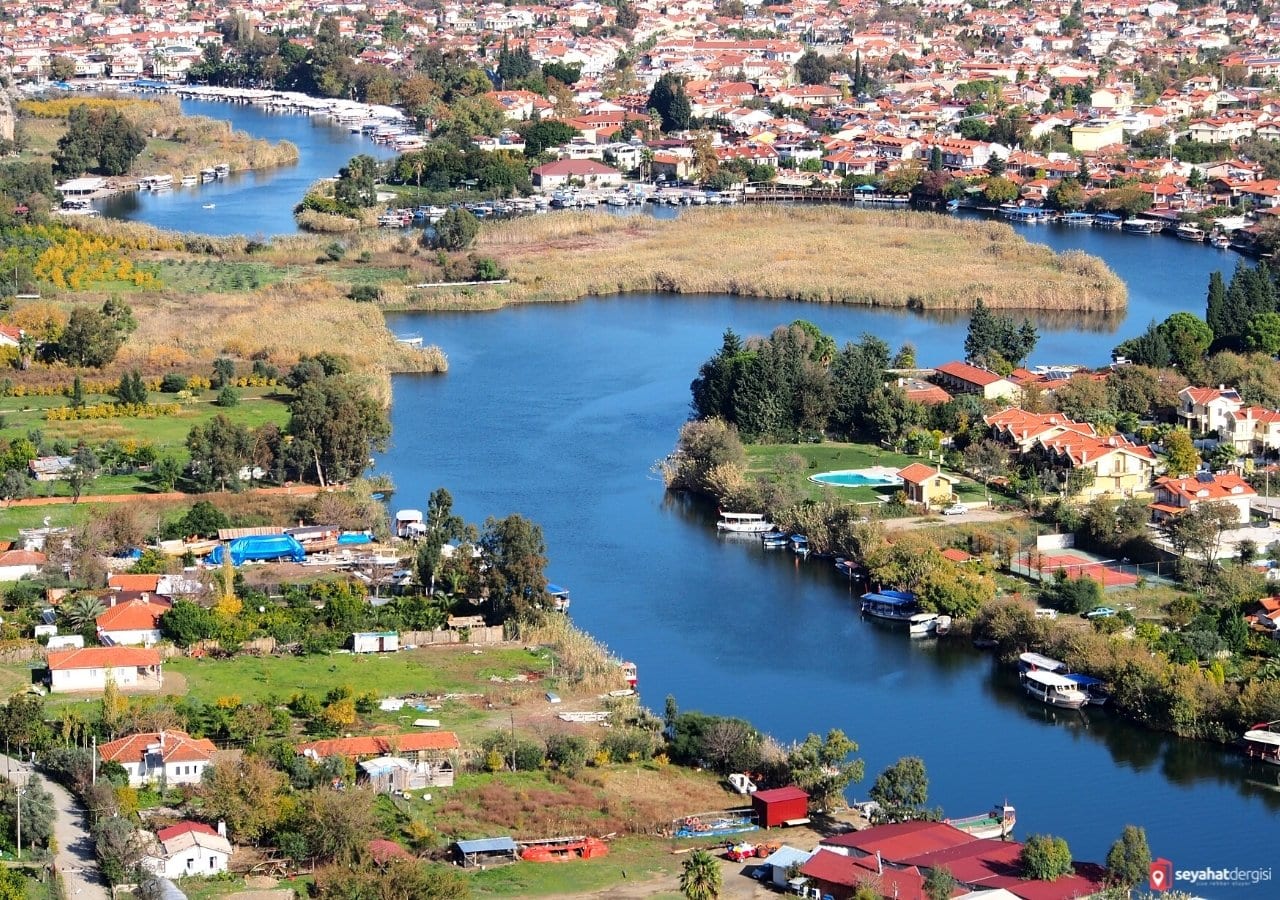 Dalyan, one of the first stops that comes to mind when Muğla is mentioned; It is a small, quaint, very sweet holiday resort. It is possible to see the historical texture, lush forests and the deep blue Sea together in this region, which has the best beaches and sandy beaches in the world . There are different luxury hotels, boutique hotels and accommodation options in Dalyan, which you can reach with a distance of approximately 25 minutes from Muğla Dalaman Airport . While visiting Dalyan, we recommend you to have a calm, peaceful and quiet pleasure on its unique beaches.
Fethiye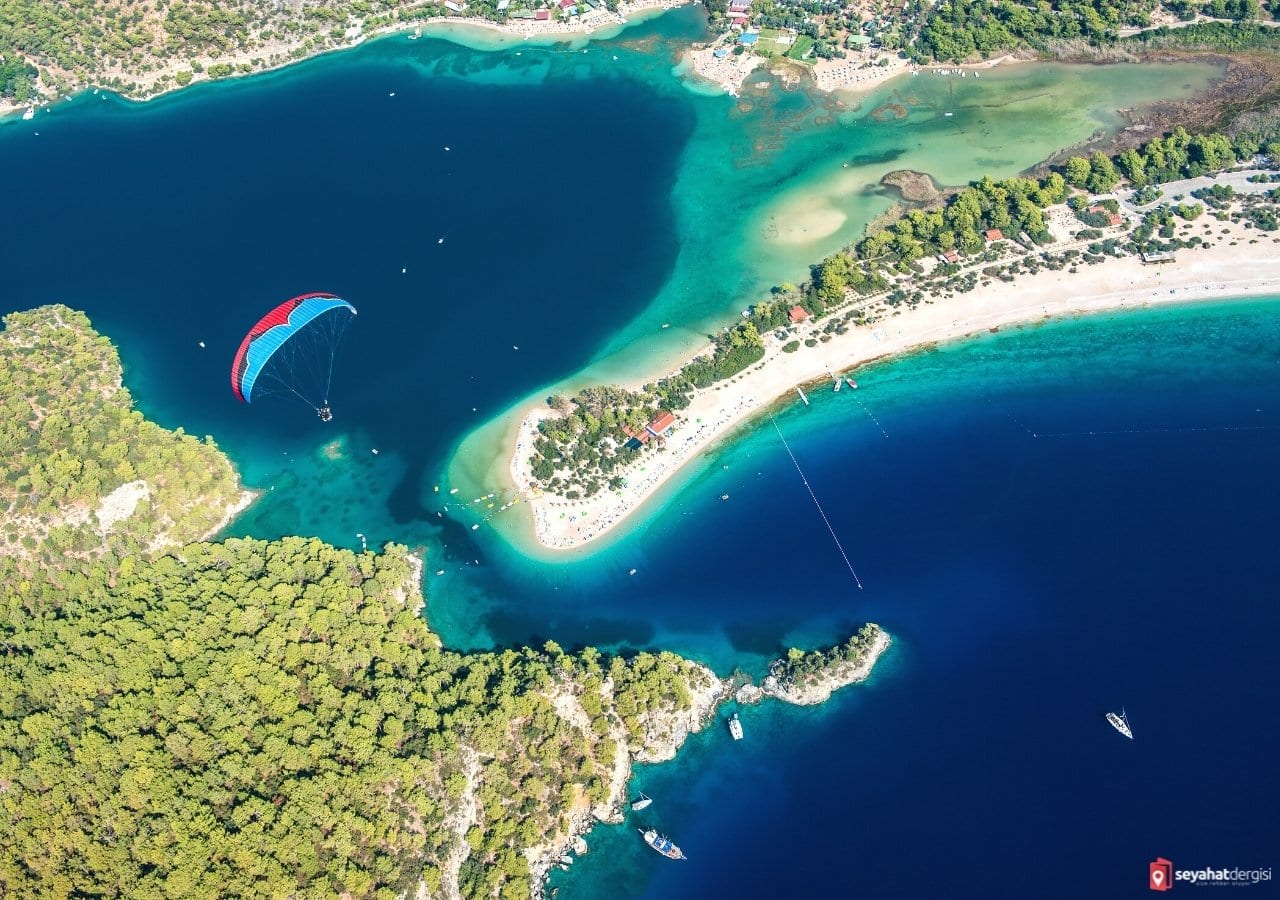 Fethiye , one of the unique holiday stops of our country, continues to fascinate its visitors with its natural beauties. It is possible to be in touch with nature while having a unique sea holiday in the region where there are different structures from the Roman, Byzantine and Hellenistic periods. In addition to the rich Turkish cuisine, you can have a quality and unforgettable holiday in Fethiye with the works of art dating back to ancient times and excursions in ancient cities. 
Bodrum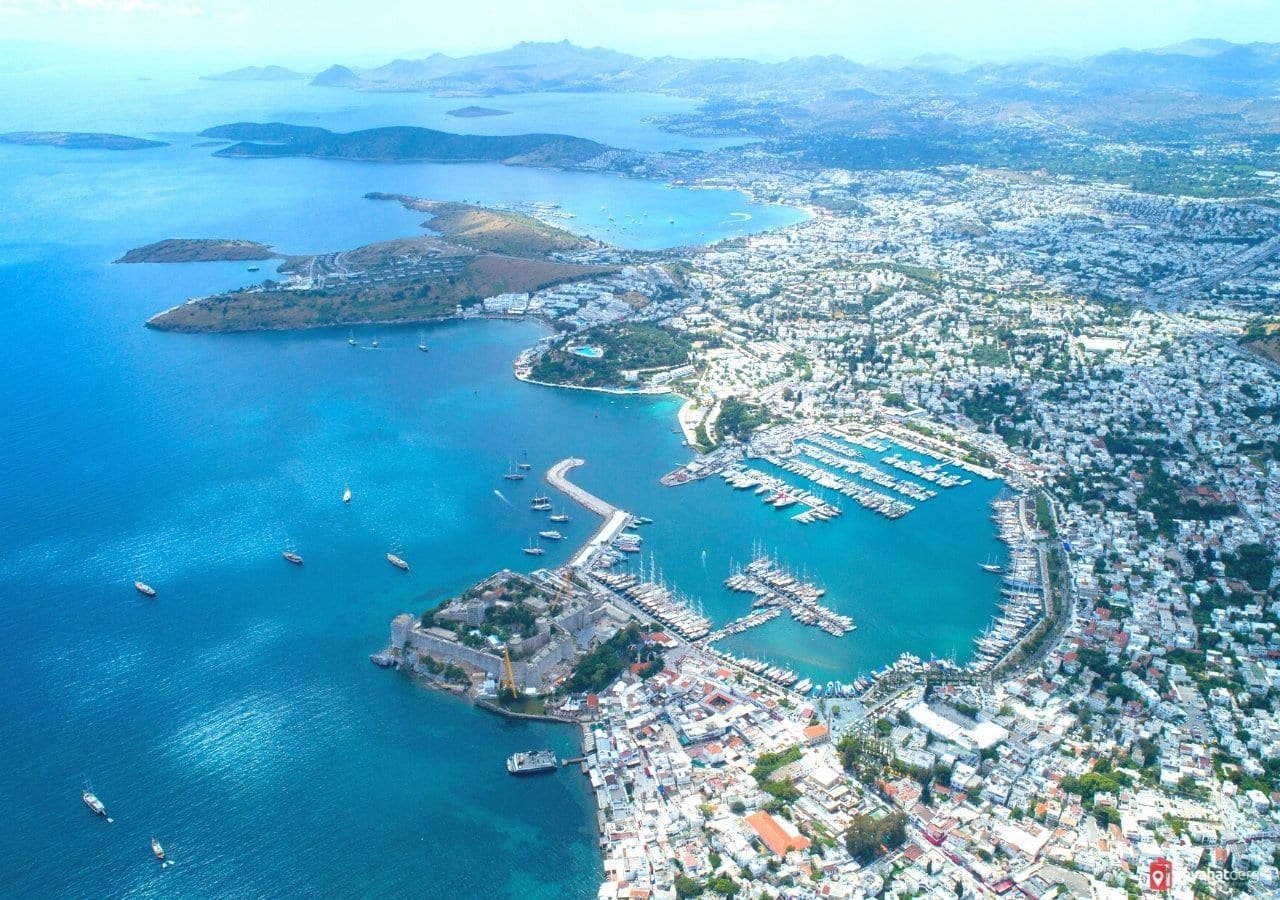 Bodrum, one of the most popular districts of Mugla, has different beaches, ancient cities, and a unique green landscape. In addition to its historical texture, its pristine clear sea combines with fine grains of sand. While you are in Bodrum, you should visit the bazaar, which is composed of blue and white stones and fascinates its visitors with its architecture, enjoy the sea on its beaches with unique sandy beaches and see the history closely in its museums.
Gocek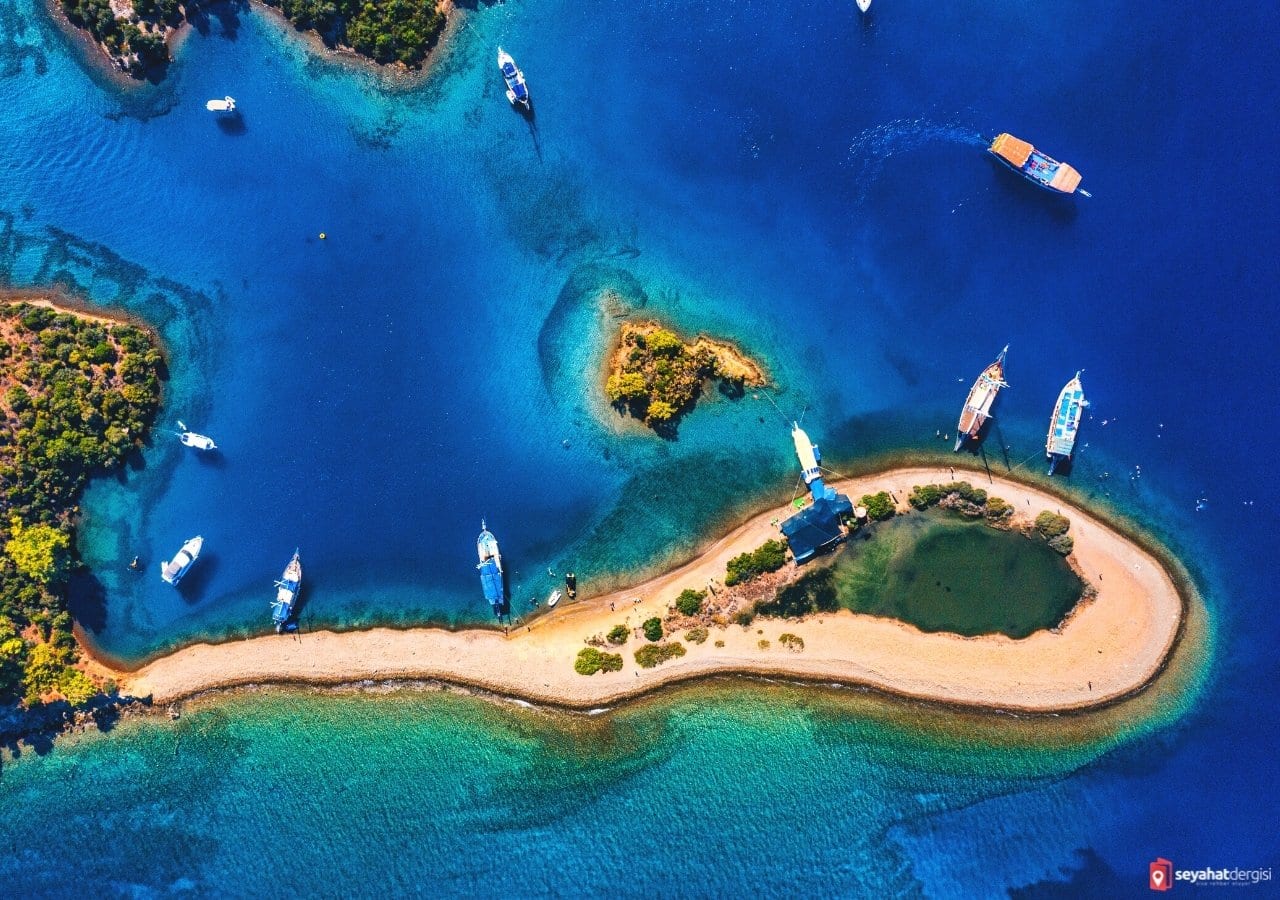 Göcek, located on the Muğla-Fethiye road, has different holiday destinations. You can spend time on unique beaches and collect fun memories with different sea activities in this beautiful holiday resort, which has different accommodation options from luxury hotels, hostels, boutique hotels to camping areas.
Marmaris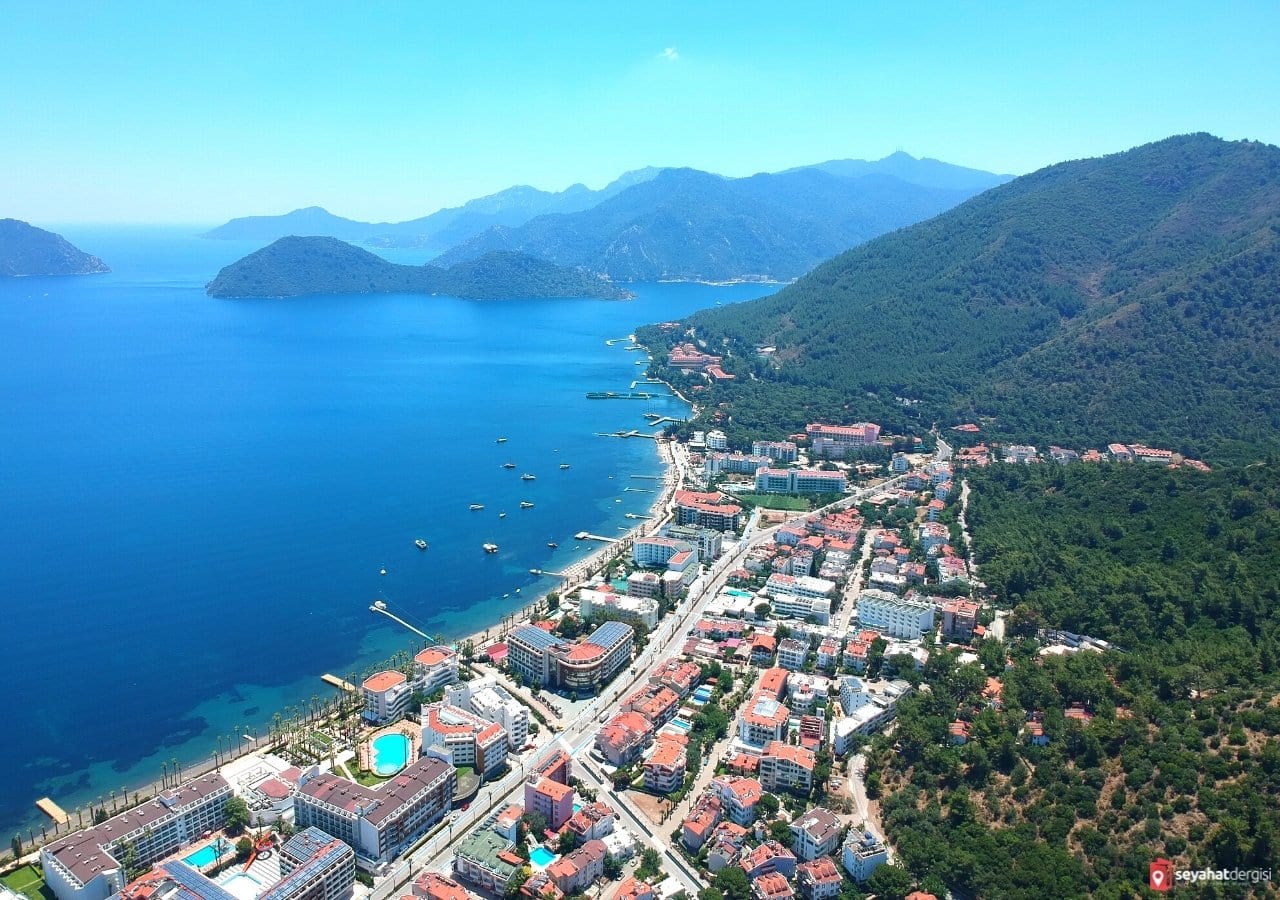 Marmaris is one of the first places that comes to mind when Muğla is mentioned. Especially in the spring and summer months, when the azure, clear beaches, and lush forest landscapes combine, it becomes indispensable for its visitors. It is possible to see ancient cities, mosques, and artifacts dating back to ancient times in Marmaris, which is one of the must-see places.
You can share your suggestions and recommendations for places to visit in Mugla by commenting on our article.