Dolmabahce Palace, located in the unique beauty of the Bosphorus, was a palace where it was ruled in the last periods of the Ottoman Empire. Today, the palace welcomes its visitors as a museum.
You can find all the must-see places in Istanbul in our article Things to Do in Istanbul.
Be sure to read our article on Topkapı Palace, where the Ottoman Empire was ruled for a long time.
Information About Dolmabahce Palace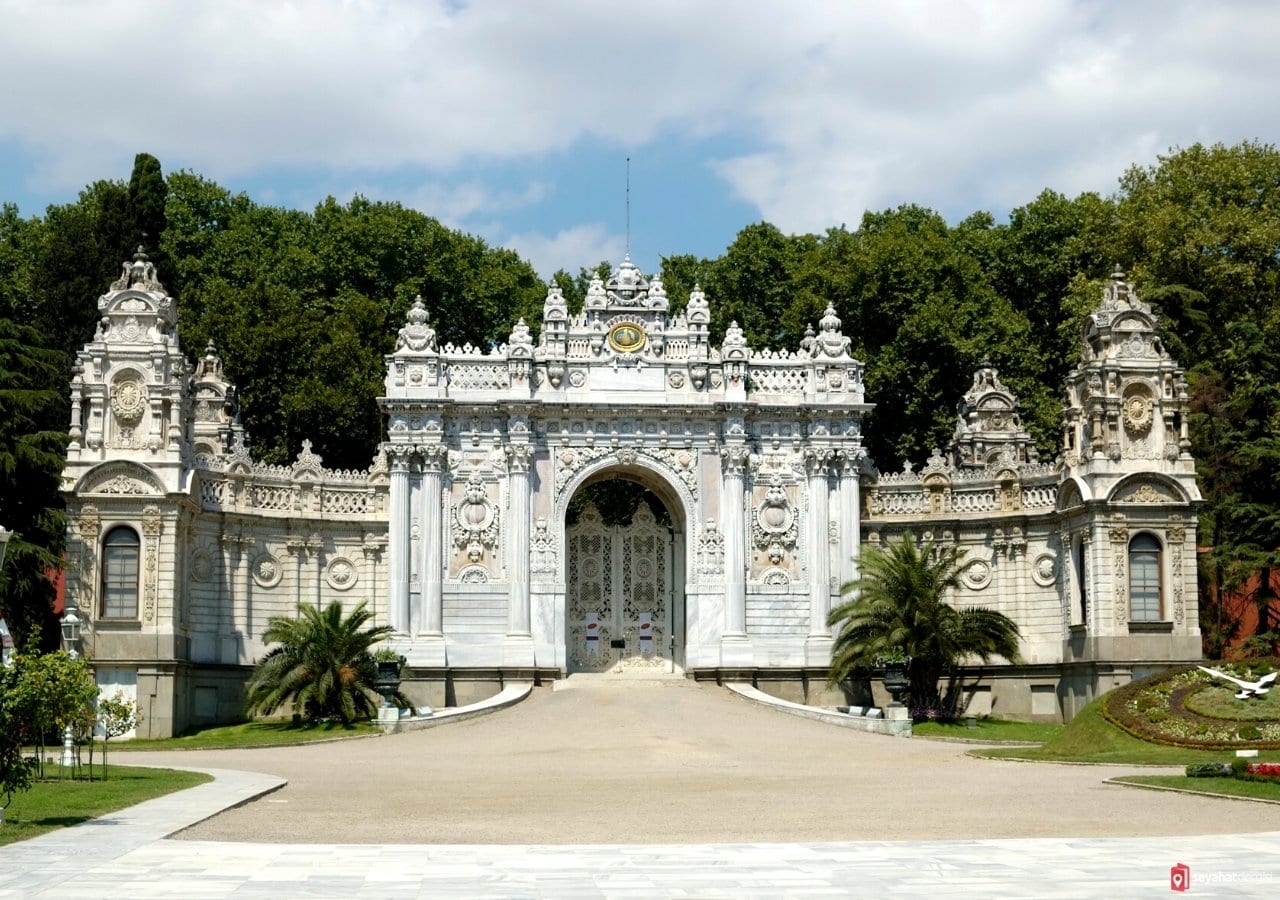 While the area where Dolmabahçe Palace is located was one of the coves anchored by the Ottoman Navy, some maritime feasts began to be held here over time. When it became a swamp, it started to be filled in the 1800s and became one of the unique gardens used for the sultans to rest.
The beginning of the construction of today's palace in the garden, where different garden decoration arts were practiced from time to time and small structures in different styles were built, corresponds to the period of Sultan Abdülmecit I. The building, the construction of which was completely completed in 1855, became one of the important centers where the sultans resided. The last permanent guest of the palace, where many foreign state representatives were hosted in the Republican Period, was Mustafa Kemal Atatürk, who passed away on November 10, 1938.
Dolmabahçe Palace, which has been opened to the public as a part of the National Palaces today, with its unique decorations, architectural details, unique hand-woven carpets, chandelier work, glass mansion, salute section, palace collections, baths, and the room where Mustafa Kemal passed away. It is one of the first places to go in Istanbul to take a look at the recent history.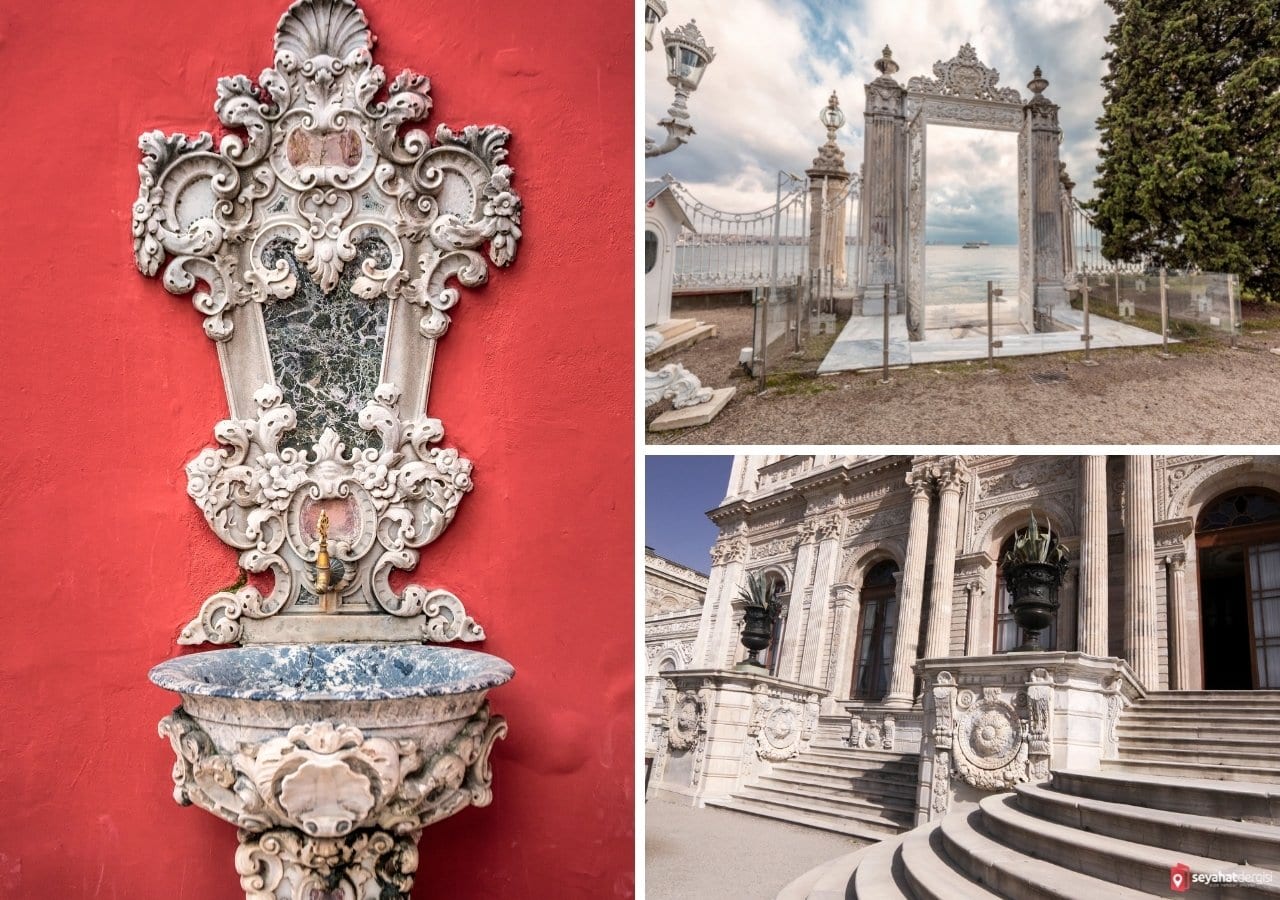 Dolmabahce Palace Entrance Fee 2023
Dolmabahçe Palace entrance fee is 650 TL. Haremlik and Selamlık sections are included in this price.
Moreover, with the National Palaces Full Pass Dolmabahçe Palace + Palaces, Pavilions and Kasırs on the Anatolian and European sides (except Topkapı Palace and Küçüksu-Kasrı- Recreation Area) you can visit more places cheaper. The price for this package is 900₺.
With Museum Pass Türkiye, you can visit all museums in Turkey for free for 3500₺. If you are planning only one trip to Istanbul, you can buy the Museum Pass İstanbul card for 2250₺. You can find all details about the MüzeKart on this page.
Is MuseumPass Valid in Dolmabahçe Palace?
The Museum card is valid in Dolmabahçe Palace. MuseumPass is valid in all mansions, summer palaces and palaces that are connected to the administration of the national palace.
Opening Hours
The palace is closed to visitors on Mondays. Tolls close one hour before closing time. For different questions, you can reach the officials with the contact information of the palace and get more detailed information. For our visitors who wonder if Dolmabahçe Palace is open on Saturday, our answer will be yes. Dolmabahçe Palace working hours and Dolmabahçe Palace working days are as stated above.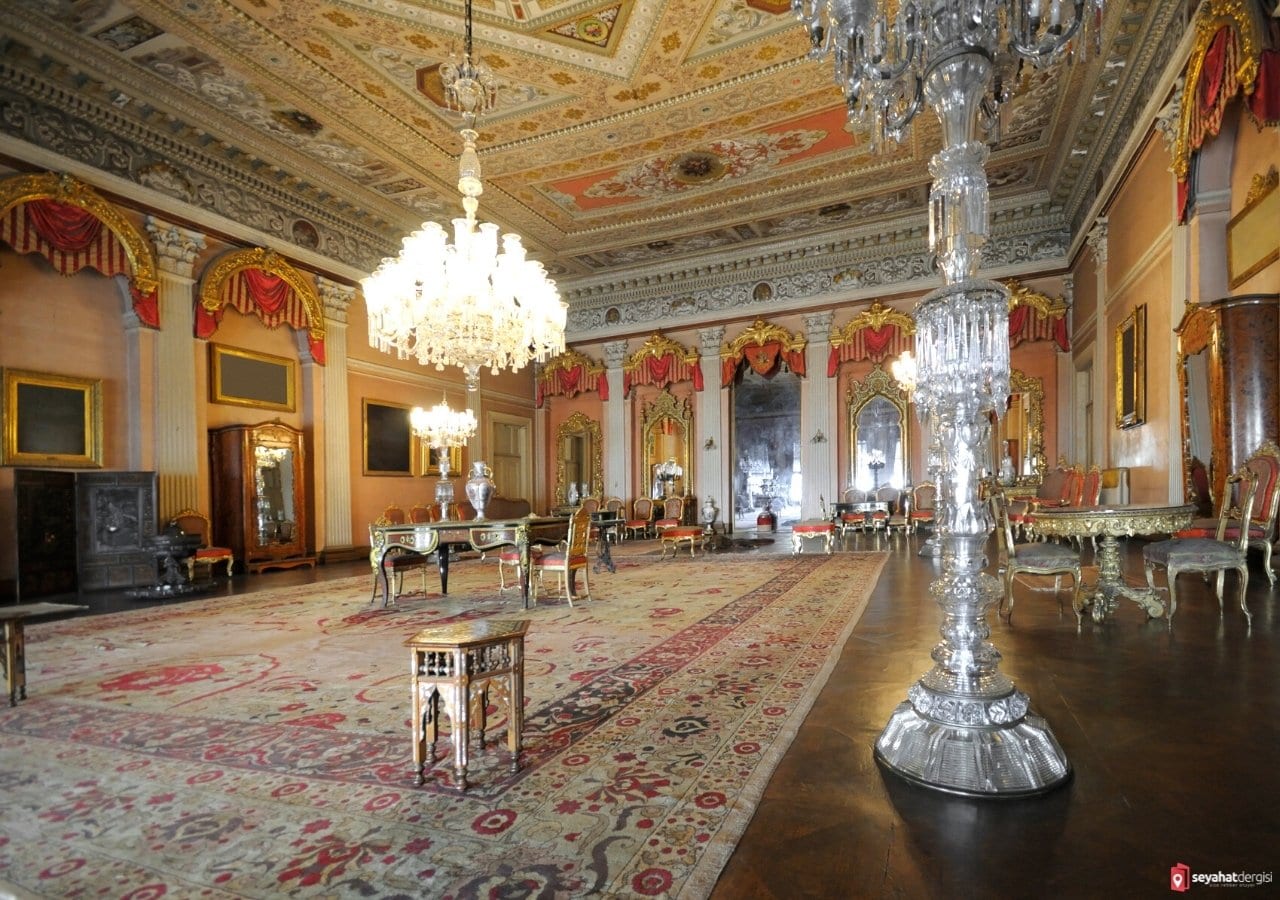 There are interior and exterior images of the Dolmabahce Palace and pictures of the palace's hall, chandeliers, stairs, and garden.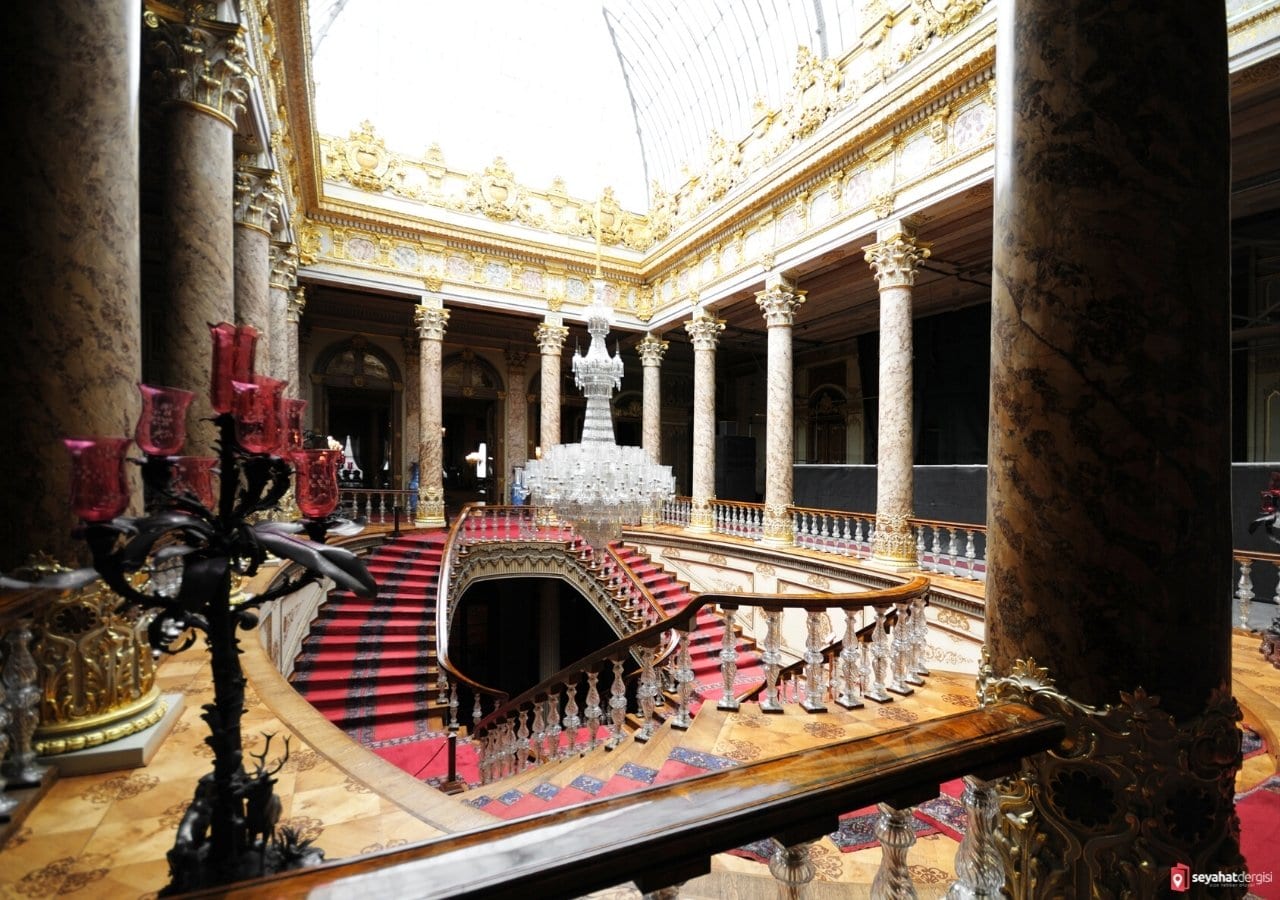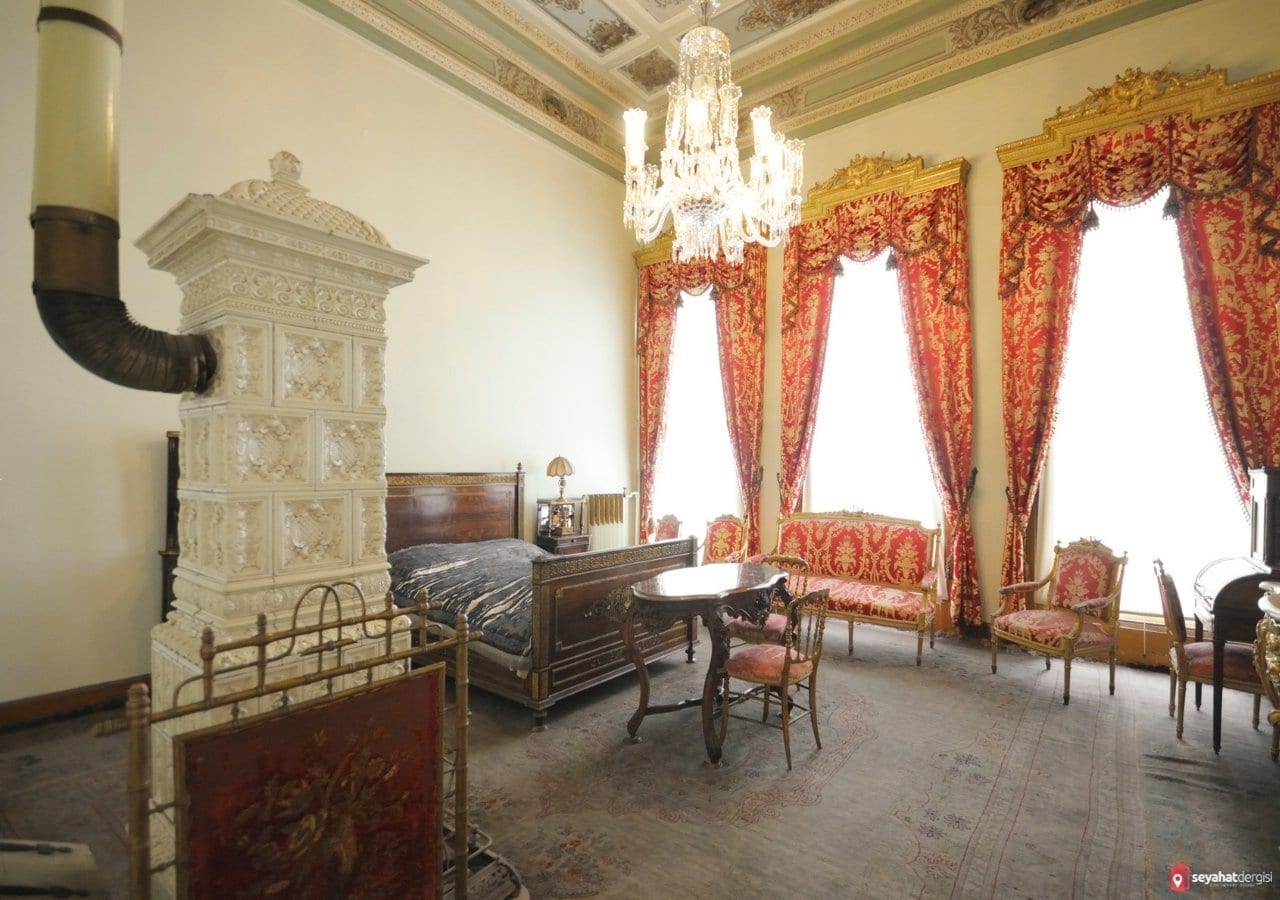 Where is Dolmabahce Palace?
The palace is located on Dolmabahçe Avenue, which stretches between Beşiktaş and Kabataş, at the Bosphorus. Built on a 600-meter-long marble dock on the Bosphorus, the palace is one of the most precious works of the Bosphorus.
How to Get to Dolmabahce Palace?
If those who will come from the Anatolian Side come to Kabataş by boat departing from Üsküdar, they can reach Dolmabahçe Palace after a 5-minute walk. Likewise, it is possible to reach Beşiktaş by sea from Kadıköy or Üsküdar, with a 10-minute walk to the palace.
Those who want to go to Dolmabahçe Palace by Metrobus will be able to get off at Zincirlikuyu Stop and take the buses going in the direction of Taksim from there, and they will be able to come almost to the door of Dolmabahçe Palace by bus.
To go to Dolmabahçe Palace by bus, it will be sufficient to use any bus that comes to Kabataş or Beşiktaş.
Those who want to go to Dolmabahçe Palace by metro can take the Taksim-Hacıosman Metro line to Taksim, and then take the funicular to Kabataş.
Those who want to come to Dolmabahçe Palace with their personal vehicle, whether they are coming from Beşiktaş, Taksim, or Eminönü direction, can enter the paid parking lot next to the palace with their vehicle.
Map and Location
You can find the map and transportation alternatives for the palace in the location information section.
You can take a look at our articles on Çırağan Palace and Yıldız Palace, which are among the palaces that are located nearby and must be seen. Also, check out our article on places to visit in Istanbul, which has a list of places to see in Istanbul.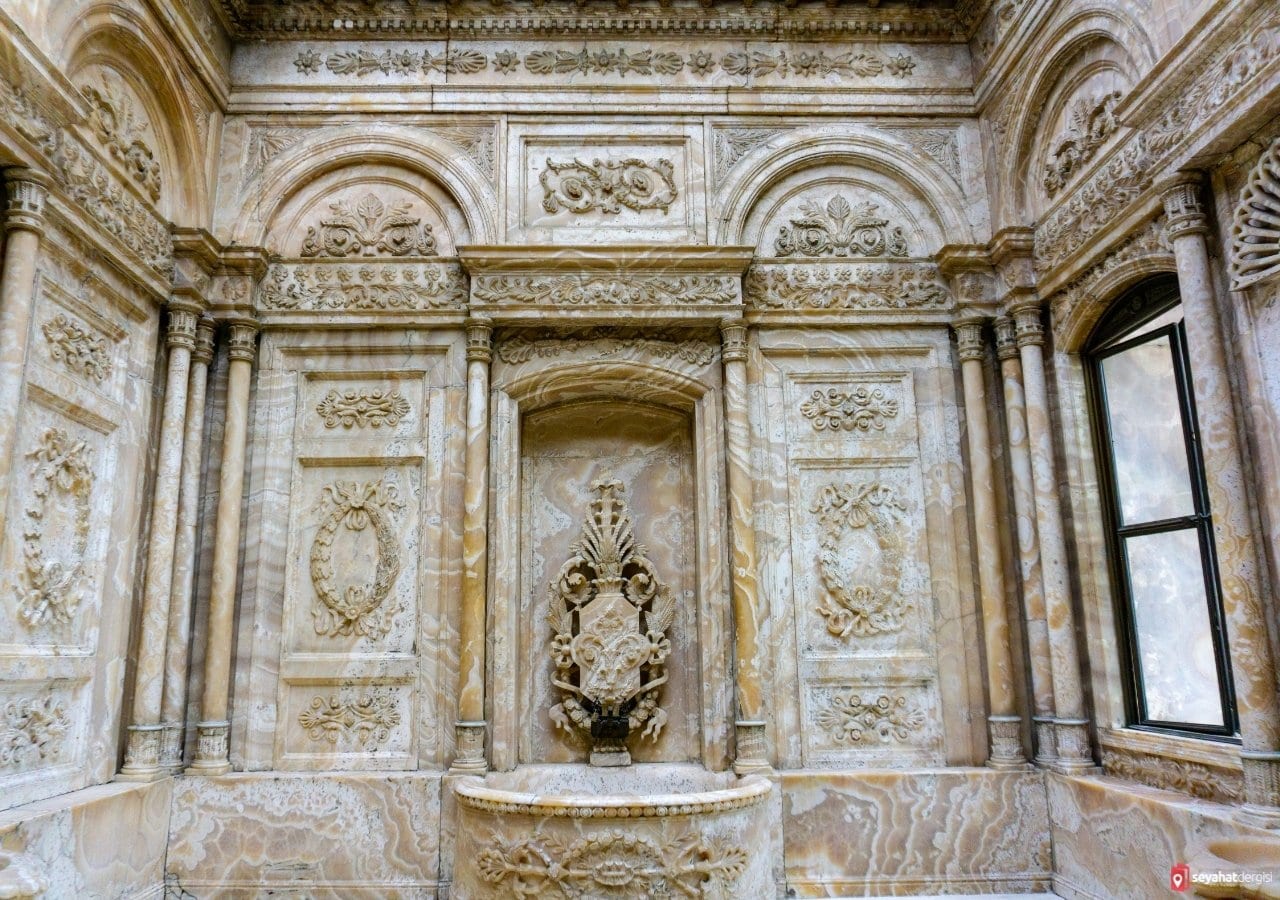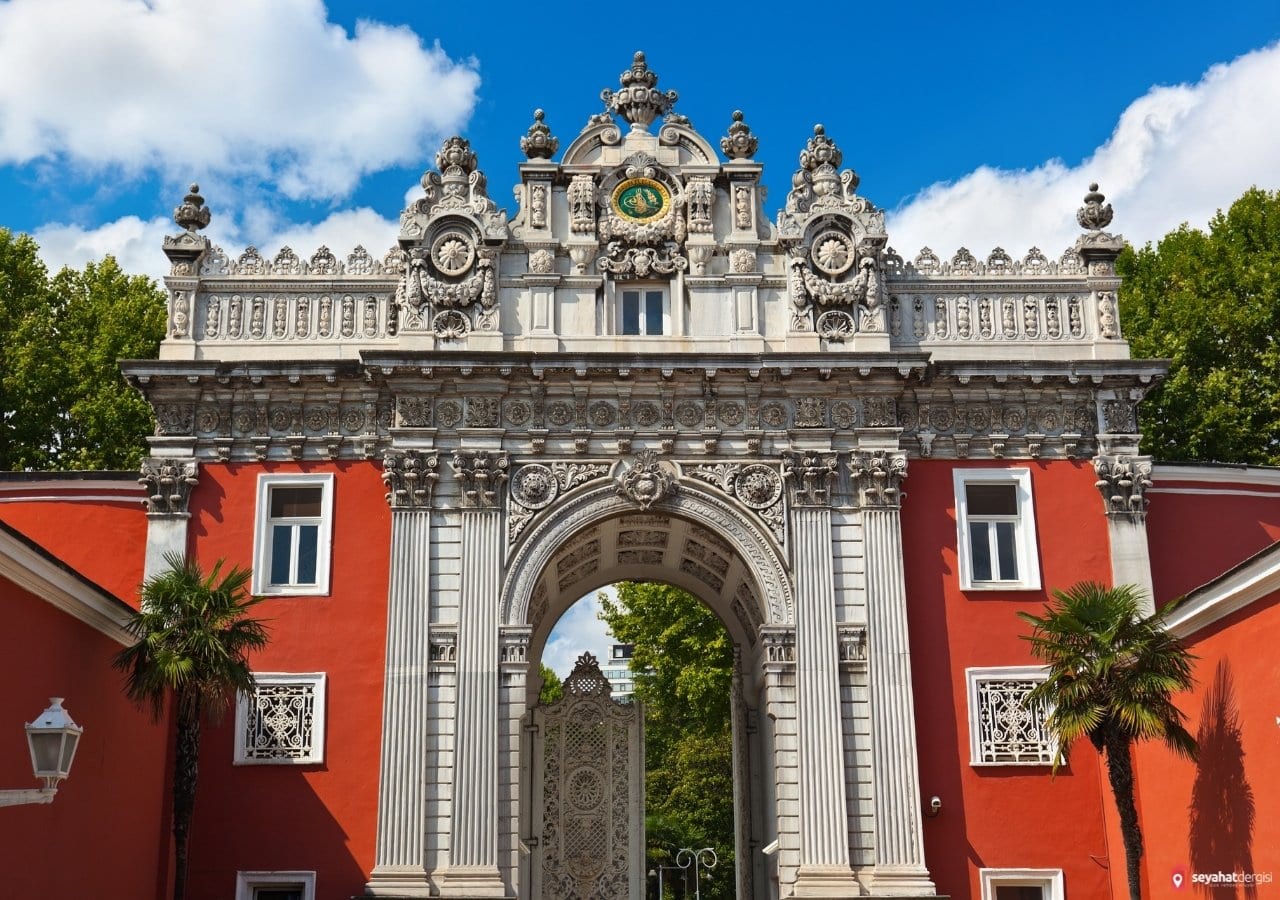 You can share your Dolmabahçe Palace trips or your questions about the Palace with us by commenting on our article.